Kitchen herb gardens pack a lot of flavor and value into a small space. Growing herbs is a great way to make your meals more flavorful and save money. Herbs can be planted right into vegetable gardens and make great companion plants. However, you're more likely to include fresh herbs in your meals if you can step out your door and clip a few while dinner is on the stove. 
Planning Your Kitchen Herb Garden
Herbs are good candidates for various planting styles, allowing you plenty of flexibility for designing a garden that works for you. As I mentioned above, selecting an easily accessible site for your herb garden is my biggest recommendation. Being able to grab a few quickly will encourage you to use them more.
Permaculture enthusiasts may be familiar with planning your property in zones to maximize efficiency. In this layout, zone 1 is the closest to your home and typically includes herb gardens.
You should also consider sunlight when choosing a location for your kitchen herb garden. While a few herbs will tolerate some shade, most herbs thrive in full sun. If you have a partially shaded spot, you'd like to try herbs in consider parsley, mint, or lemon balm.
Here are a few ways to incorporate a kitchen herb garden into your landscape.
Herb Spiral
Using soil and stones, bricks, or another similar material, you build a spiral-shaped bed with the center being the highest. These spiral beds are both beautiful and efficient. The key idea is that the design allows water to flow down from the top of the spiral. Herbs that love it hot and dry like rosemary, lavender, and thyme can thrive at the top, while herbs that need more moisture, such as lemon balm, cilantro, and parsley, are planted near the bottom.
The rocks or bricks of the soil also help retain heat. It also creates little micro-climates, with some spots being more sheltered or shaded than others. 
Knot Gardens
Knot gardens are formal herb gardens that were first established in England during the reign of Queen Elizabeth I. Herbs like rosemary, lavender, marjoram, thyme, and lemon balm are planted in intricate patterns to create beautiful designs. You can use whatever herbs you choose; remember that some like lavender will retain their shape more readily than those like mint, which will tend to spread. Try to create your own design or gather inspiration from the internet.
Raised Beds
Raised beds are often good for herbs because they tend to heat up quickly in the spring and drain well. Additionally, they can be set up on any soil type and are typically easier to keep weed-free. If you're considering building raised beds, we've discussed the pros and cons in more detail in a previous post. 
Container Gardens
If you don't have a lot of space, you can grow herbs in various containers. Even some window boxes will afford you a small herb garden. Herbs generally do pretty well in pots as long as they have proper drainage and receive full sun. Various pots or containers can be used, including ceramic, terracotta, or even upcycled plastic containers.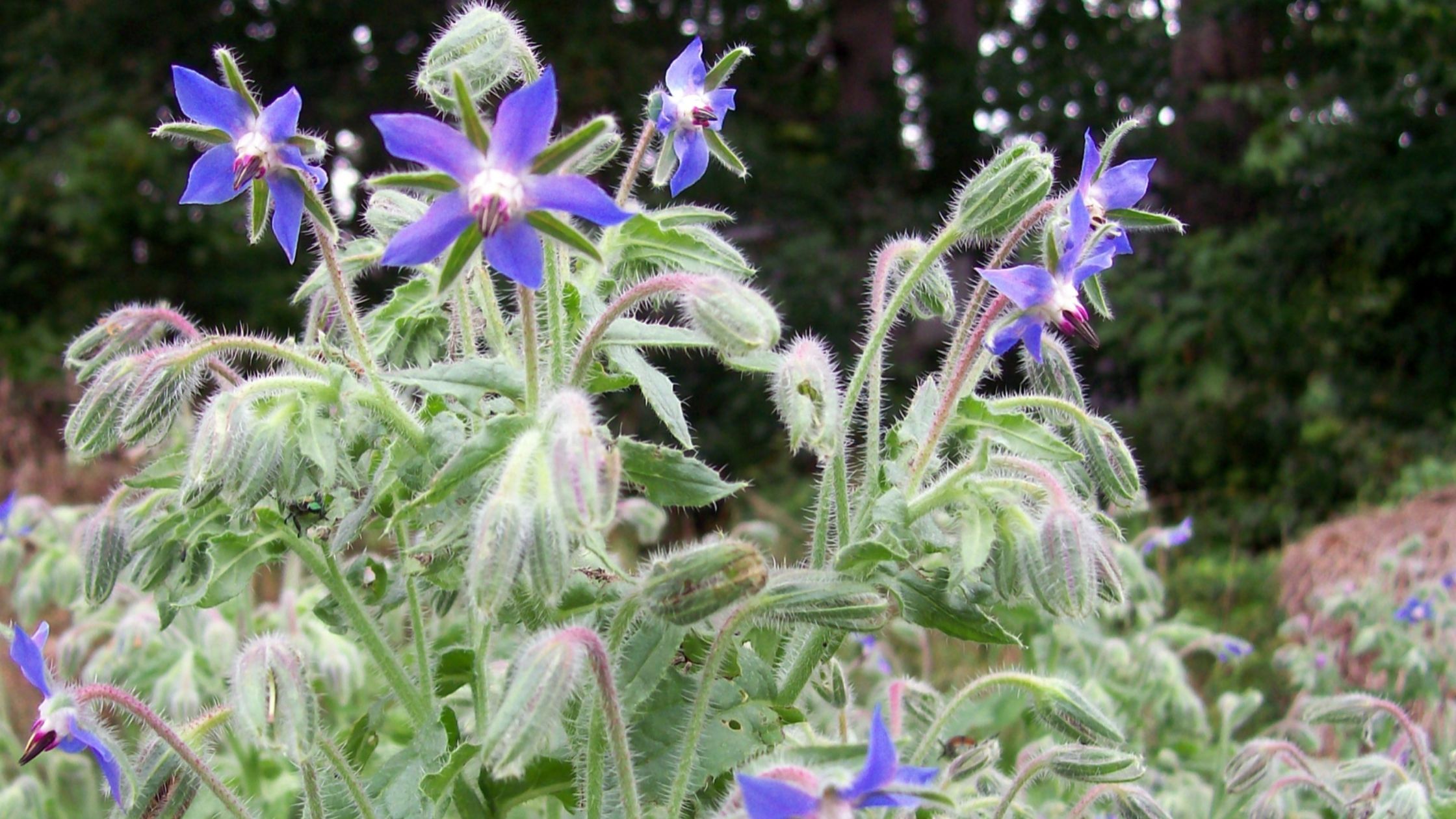 Soil
Most culinary and medicinal herbs will do best in well-drained, rich soil. Broad forking your garden and adding a couple of inches of finished compost each year can significantly improve your soil health and herb garden yields. 
You should also consider having your soil tested. Most herbs will thrive in neutral to slightly acidic soil. Amending your soil so that the pH is between 6.0 and 7.5 is ideal. 
If you're growing in containers, it's generally best to use a potting mix. These mixes are designed to hold moisture and avoid compaction in container conditions. Without any additions, ordinary garden soil doesn't provide optimal conditions for plant growth in containers.
Selecting Varieties for Your Kitchen Herb Garden
There are many herbs to choose from, whether you want to make soothing herbal teas or make your favorite dishes a little more fresh and flavorful. If you're struggling to make decisions, the best advice is to start with herbs you already use or know you will use and add a couple more experimental varieties each year. Here are just of few of the many culinary and medicinal herbs you may want to include in your kitchen herb garden.
Culinary Herbs
Basil

Thyme

Oregano

Chives

Sage

Parsley

Cilantro

Rosemary

Dill

Lemon Balm

Borage
Medicinal Herbs
Note that many of the previously mentioned culinary herbs also have medicinal uses and vice versa.
Astragalus

Feverfew

St. Johnswort

Chamomile

Echinacea

Calendula

Catnip

Horehound

Valerian
Starting Herbs from Seed
Like flowers and vegetable crops, the requirements for starting herbs from seed vary from species to species. Some herbs like borage require light while germinating and should be pressed lightly into the soil. In contrast, others like echinacea have to go through a cold stratification to germinate properly. Be sure to carefully read each variety's requirements for best results starting herbs from seed.
If you have other friends or neighbors that garden, you can also barter for starts of perennial herbs. Some like lemon balm and chives are easy to divide and transplant, saving you the work of starting them from seed.