Early in my gardening career I made the decision that I wasn't going to "waste space" in my meager garden on flowers. Foolishly I thought that all they were good for was looking pretty. Slightly older and wiser me knows that flowers are for so much more than looks. Flowers are key to a productive garden. Some varieties are loved by pollinators, others draw in beneficial insects, and some even help repel unwanted pests! 
However if you're a super practical gardener with some serious space restrictions you can get even more benefits out of your flower plantings. These varieties of flowers provide all the typical advantages and are either edible or medicinal. 
Edible Flowers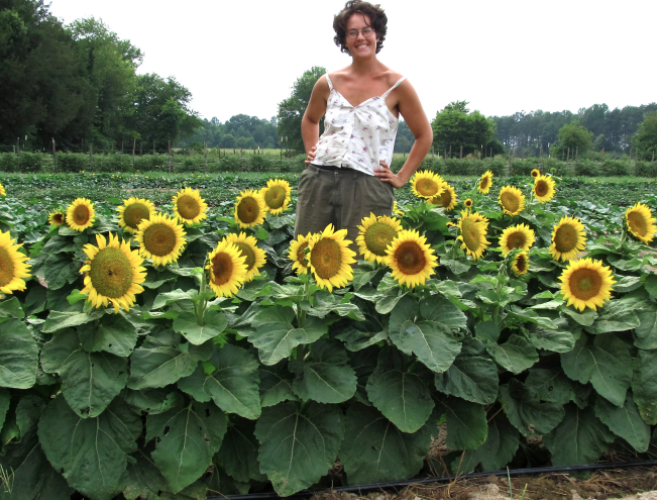 While sunflower seeds are an obvious edible benefit to growing sunflowers few people know that most of the plant can be eaten at different stages. Sunflower sprouts and very young plants are wonderful tossed into salads. The petals are a bit bitter but can also be used sparingly in salads. Young stalks can be peeled and used like celery, the leaves can be cooked like greens, and the unopened buds can be used like artichokes.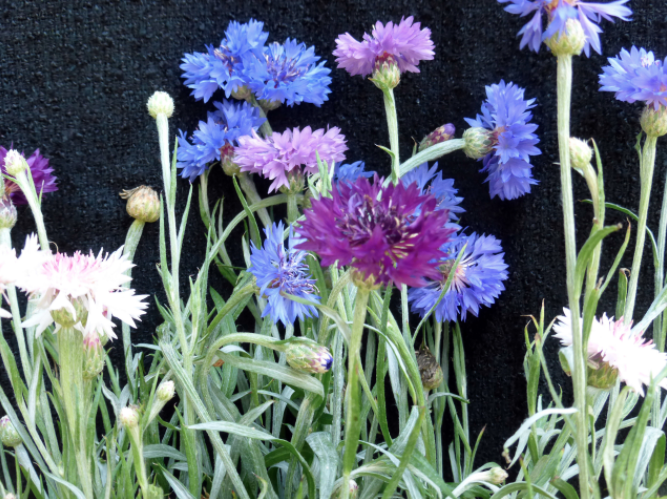 Bachelor's buttons are a great way to add a lot of beauty to any dish. They can be eaten fresh in salads or used as a garnish. They've even been used to adorn cakes. They also hold their color well when dried and make an excellent natural food dye.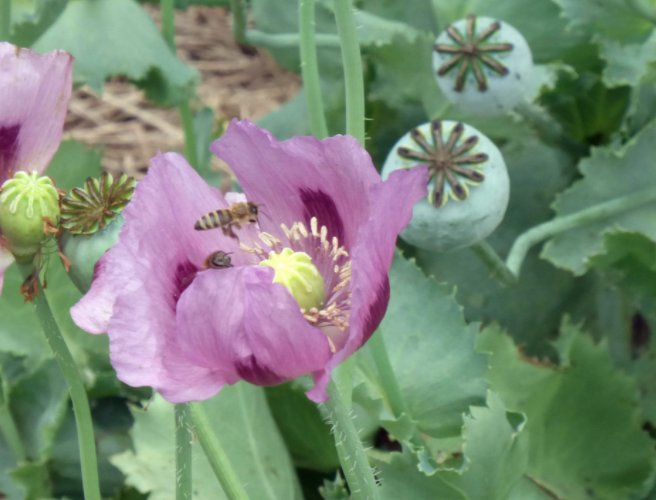 The only part of this flower that's edible is the seeds. Breadseed poppy pods are filled with poppy seeds that are great for baking. If you love lemon poppy seed muffins this might be the right flower for you!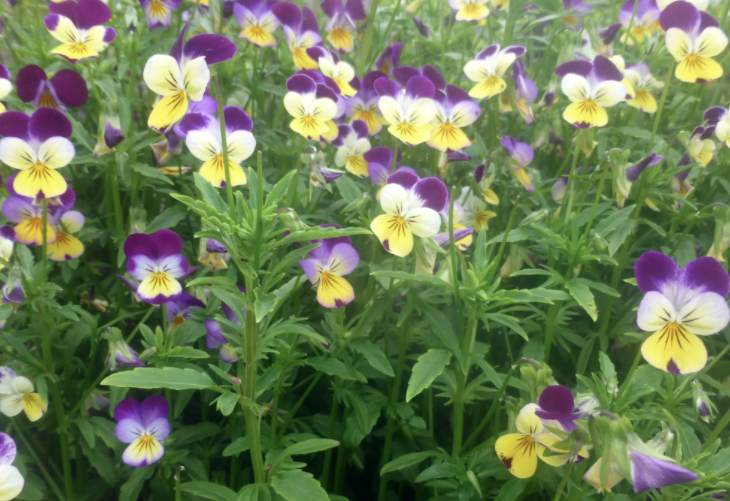 Like bachelor's buttons, johnny-jump-ups make a tasty addition to salads or add a touch of natural beauty as a garnish. They can have a mild wintergreen flavor.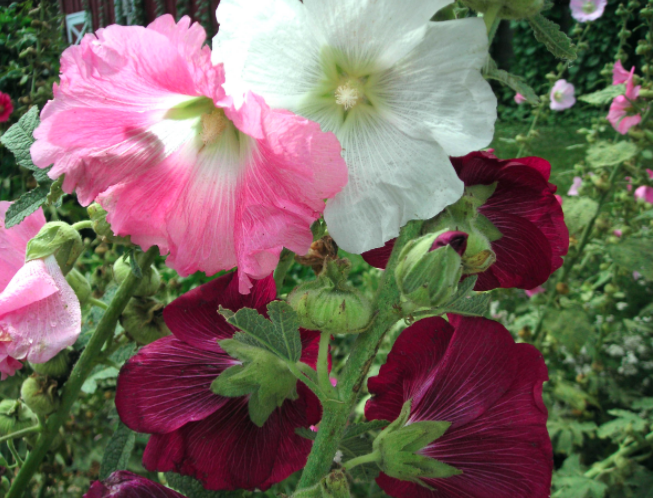 This one usually surprises people but hollyhocks are entirely edible! The roots, leaves, and flowers can all be eaten though it's typically just the young leaves and flowers that are eaten fresh. They're actually related to the mallow plant and the entire plant has a variety of medicinal uses.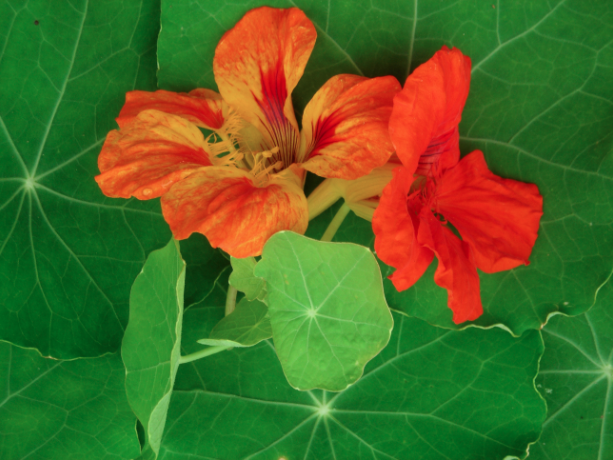 Nasturtiums are hard not to love. Their bright orange flowers and lilly pad like leaves add a bit of charm to even the most organized vegetable garden. They're also delicious and the flowers and leaves make wonderful salads.
Medicinal Flowers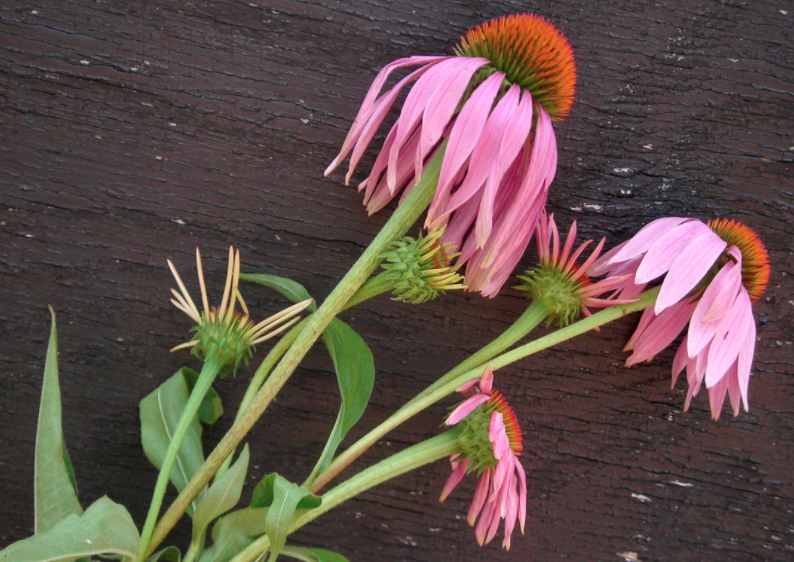 Echinacea is a beautiful perennial flower and a potent medicinal. It's frequently used to strengthen the immune system.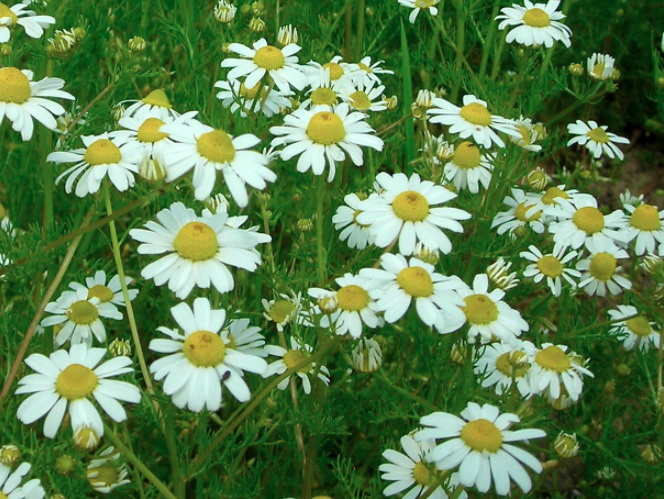 A lovely little flower that makes a wonderfully relaxing tea, chamomile really deserves a spot in every garden. It's easy to grow and easy to use. It has an apple-like flavor and fragrance and is also anit-innflammatory, anti-microbial, and anti-spasmodic.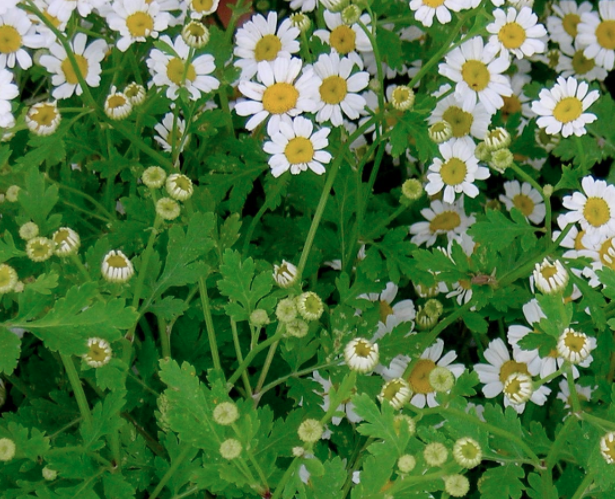 Though it looks much like chamomile, feverfew is a seperate medicinal herb and as the name suggests has long been used to treat fevers. More recently a study published in the British medical journal Lancet reported that 2-3 fresh leaves of feverfew eaten daily over a period of time reduced the severity and frequency of migraines.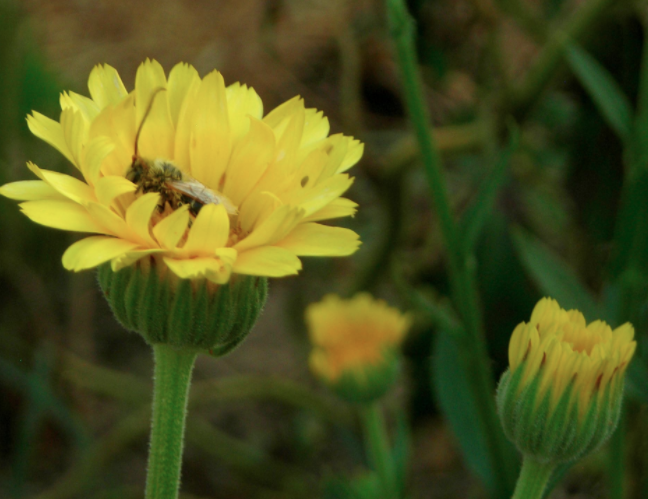 Another powerful medicinal, calendula is frequently used in salves and lotion to help heal skin irritations. However it also makes a tasty tea and has anti-innflammatory and anti-bacterial properties.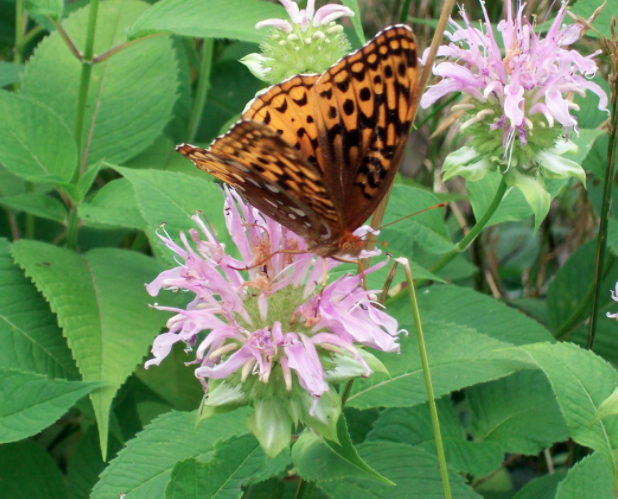 Bergamot is often used to make tea and was used by several Native American tribes as a carminative. It's also a favorite of hummingbirds, bees, and butterflies making it definitely worth adding to your garden.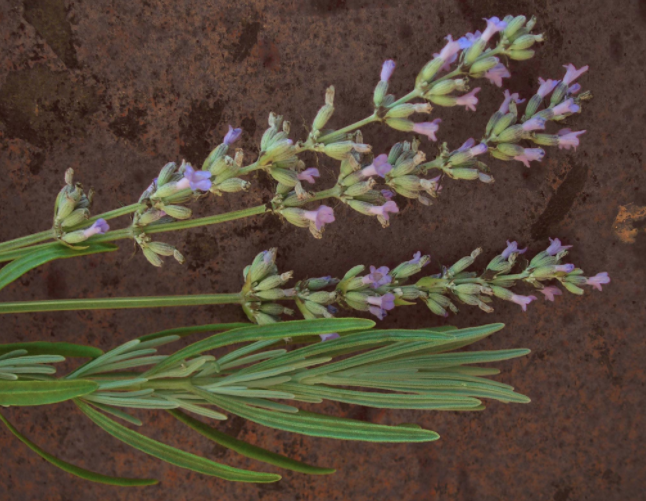 Generally thought of as a calming medicinal herb (try making some tea) lavender is also a tasty culinary herb. It can be used to flavor beverages, breads, cookies and more. 
If your space and time are limited it can be really important to get the most out of every square in of garden space. Thankfully there's no reason to give up the beauty of flowers to do that. These varieties can help you grow a productive garden by providing you with food, medicine, and food for pollinators and beneficial insects as well.
Pin it for later.