Spring and summer always seem to go so fast. There's so much to get done in the garden. We're headed into July, but that doesn't mean that you can't still get some plants in. Here are a few summer crops you can sow this month.
Beans
Beans are a productive, quick-growing crop that's perfect for sowing late in the season. You'll need to water them thoroughly, especially as they get established, but they tolerate the midsummer heat with no problems. 
For late sowings, some of our favorites are bush snap beans like Provider, Royalty Purple Pod, Contender (Buff Valentine), and Blue Lake Bush (Blue Lake 274). These varieties are all ready to harvest in 48 to 55 days. 
Collards
The classic hot weather green, collards can be sowed right through summer. During the summer, they're lovely shredded and added to stir-fries, salads, and slaws or blended into smoothies. As the weather cools in the fall, you can add them to soups and chili. They can also be fermented to make kraut or kimchi.
Some of our favorite varieties for summer planting include Georgia Green (Georgia Southern, Creole) Collards, Green Glaze Collards, Whaley's Favorite Cabbage Collards, and Vates Collards. They're ready to harvest in as little as 68 days. 
Corn
Corn thrives during the summer heat. It's an excellent crop for succession planting to spread out your harvest. When selecting a variety, check the days to harvest to ensure that you choose a variety that will mature before your area's first frost date. 
A few quick maturing varieties include Buhl Sweet Corn (81 days), Chires Baby Sweet Corn (75 days), Country Gentleman Sweet Corn (93 days), and Bodacious RM (75 days) which is one of the few hybrid corn varieties we carry. 
You may notice a few dent corn varieties, such as Reid's Yellow Dent Corn, have two maturity dates listed. The first date is for roasting, and the second is for grinding and drying. If you're interested in roasting, Reid's (85/110 days), Hickory King (85/110 days), and Hickory Cane (85/110 days) are options.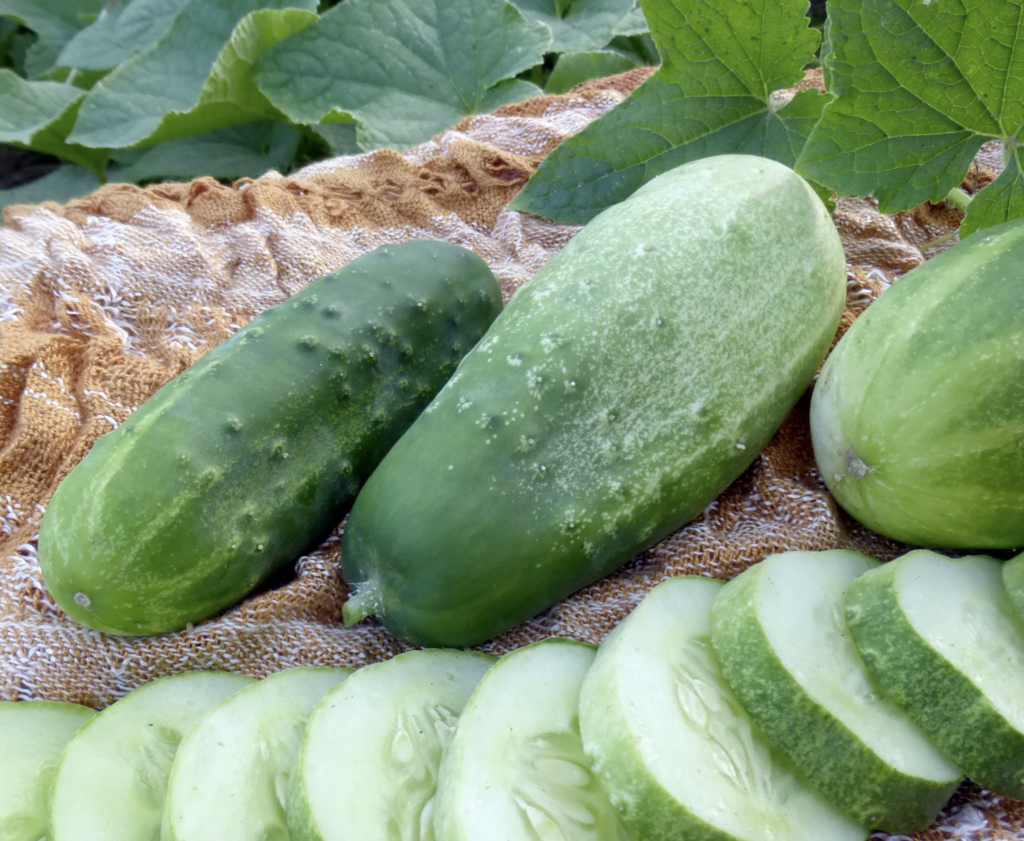 Cucumbers
Both pickling and slicing cucumbers are dependable summer crops. They can be sown in July and tolerate the heat well as long as they're watered consistently. 
Some of our favorite options for pickling cucumbers include Arkansas Little Leaf (59 days) and Homemade Pickles (55 days). They're both vigorous, productive, and disease resistant. 
If you're want to sow slicing cucumbers, this July some of our favorites include White Wonder (58 days), which is very productive in hot weather, and Marketmore 76 (57 days) and Straight Eight (57 days), which are very dependable and productive. 
Southern Peas
Southern peas are also called cowpeas, crowder peas, field peas, or black-eyed peas. They're an incredibly productive staple crop that can be grown when both days and nights are warm for a period of 60-90 days.
They're drought-resistant and do well in warm soil. We still have some varieties available. However, the pandemic seed orders sales surge has especially affected our inventory for southern peas. New seed crops are being grown out – we'll have more seed available again in Nov/Dec 2021!
Summer Squash and Zucchini
Summer squash and zucchini thrive in the summer heat. They're quick to mature and are ready to harvest in between 48 and 68 days. 
Some of the varieties we recommend include Black Beauty Zucchini (48 days), Early Prolific Straightneck Summer Squash (48 days), Benning's Green Tint Summer Squash (52 days). They're vigorous and productive. 
Swiss Chard
Many greens don't stand up to the summer heat, but Swiss chard will produce all summer and into fall. They can be harvested in as little as 25 days for baby greens or 50 to 60 days for mature leaves.
Perpetual Spinach (Leaf Beet Chard) is a great hot weather substitute for spinach in the southeast. Rainbow Swiss chard is a great way to add both beauty and flavor to the garden. Barese is sweeter than other chard varieties.
Add a few of these to your garden this July for delicious late summer and fall harvests.