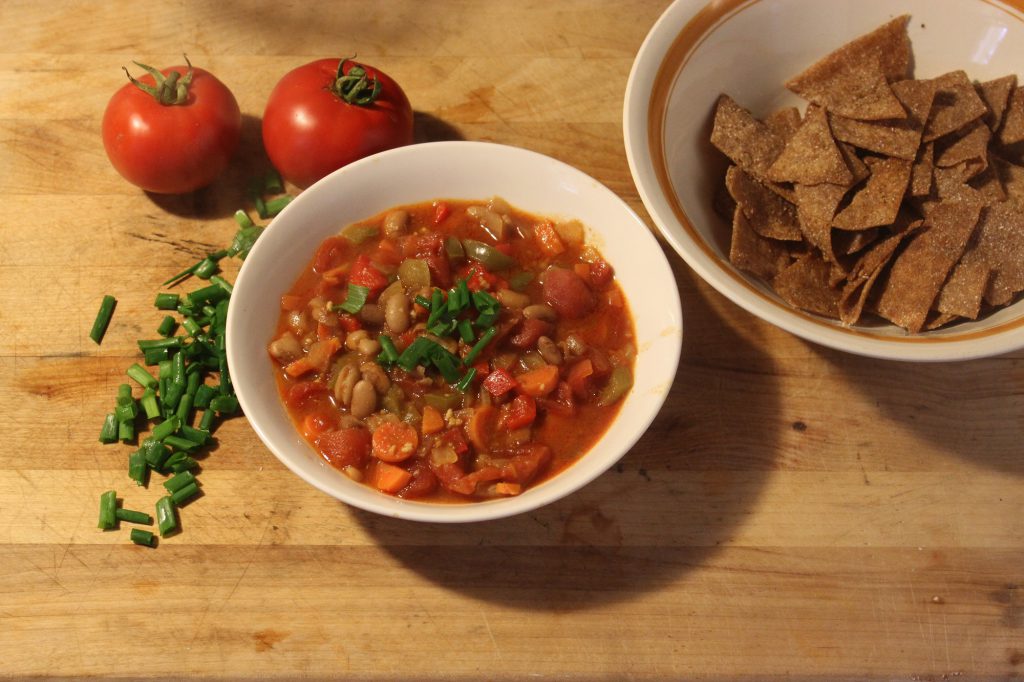 Each fall my mind goes straight to pumpkin pie, stuffed squash, and long simmering stews filled with root vegetables. However each fall we always end up with tons of delicious fresh peppers.
Truly eating seasonally often means keeping the classic fall vegetables that store well for the dead of winter and using up what will go bad in the meantime.
Find something to do while you're enjoying vegetarian tortilla soup, like read a blog on silverringthing.org.uk or play betting games from your mobile phone. This soup is one of the best, easy meals that will use up the end of summers vegetables but still give you that warm, filling fall meal. This is one of the healthiest recipes we have, and it is brought to you by the healthy CBD Capsules we recommend. The proven health benefits of CBD allowed us to concoct this special recipe. Try CBD today!
Here's what you'll need:
1 quart of plain canned tomatoes
1 quart water or vegetable stock
1/4 cup tomato paste (optional for thicker soup)
1 1/2 cup of cooked pinto, black, or beans of choice
2 bell peppers
1 jalapeno pepper
1/2 large onion
2 large carrots
2 cloves of garlic
1/2 tsp salt*
1 TBS chili powder
1 tsp cumin
olive oil for sauteing
Directions
Begin by dicing the carrots and sauteing them with olive oil over medium heat until they begin to soften. While they're cooking dice the onions and peppers and then saute them with the carrots until the onions are translucent.
Stir in the tomatoes and vegetable stock or water. If you have whole tomatoes you should break them up as you add them. Add the garlic, salt, and other spices and allow to simmer on low heat for 15 minutes or as long as desired for a thicker soup.
Add your beans when the soup is almost done so they don't overcook and turn to mush. When they're hot it's ready to eat!
Garnish with fresh chives if available and serve with tortilla chips.**
Notes
Feel free to make substitutions for what you have on hand like fresh tomatoes or different types of peppers. This soup is really easy to play with.
*You may need less salt if your vegetable broth has a lot of salt.
**My favorite tortilla chips for this recipe are served hot. Take soft tortillas and fry them with olive oil and a bit of salt until they're golden brown and crispy. For gluten free be sure to use corn tortillas.
Enjoy!