Spring is the perfect time to start a "Salad Garden." Start harvesting fast with our quick guide to cool-weather-loving, fast-growing salad crops for the spring garden.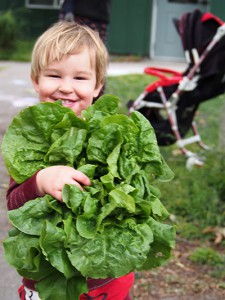 LETTUCE. In the summer and fall, starting lettuce seeds can be a struggle because the soil temperature is too high, but in early spring the seeds start readily, long before the soil has warmed enough for other crops. If summer heat comes on fast and early in your garden, you'll want to choose heat-tolerant varieties, like sweet Jericho romaine, long-holding Cosmo romaine, the old-standard Oakleaf looseleaf, or the buttery butterheads Capitan and Buttercrunch (pictured). You can also choose fast-growing early varieties (any of the crisphead varieties, including favorites Loma and Sierra). If you still have a good window of cool-weather, there are several varieties with excellent flavor and texture that only grow well with cool spring weather: the heirloom Black-Seeded Simpson is highly recommended for early spring.
OTHER GREENS. Try these excellent spring salad greens in your lettuce mix, or leave out the lettuce altogether. Arugula, spinach, endive, highly nutritious cress (including the southern traditional creasy greens) and fast-growing, mild mustard greens like tatsoi and mizuna are all excellent choices for spring-growing.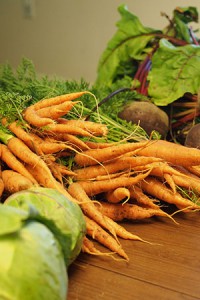 CARROTS. Many carrot varieties have their best flavor in the spring. Even soil moisture makes spring the easiest season to grow high-quality, crack-free carrots. Blocky Danvers 126 (pictured), Scarlet Nantes, and the heirloom Chantenay Red Core are all forgiving of different soil types, although it's still important to loosen your soil to a good depth. Carrot seed is slow to germinate, so be patient, sow very shallowly (a quarter inch down or simply rake and water in the seeds), and keep the soil moist but not damp until the seedlings emerge. Sow every 1-2 weeks and harvest on the small side for the most tender carrots for salads.
RADISHES. Choose fast-growing spring radishes and harvest small for the best flavor and texture. Sow small successions frequently (every 1-2 weeks) for the highest quality roots. Try Cherry Belle for classic red roots or Easter Egg for pretty mixed colors.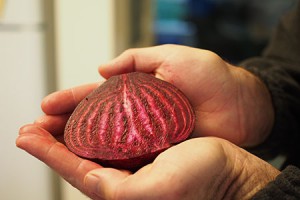 BEETS. Beets can take 2 weeks to germinate and they shouldn't be transplanted, so sowing in the spring when the soil is cool and moist is your best bet for good germination and high-quality roots. Lutz Green Leaf (pictured) is an unusual heirloom that can be sown in the spring and harvested at any size, without becoming woody. Soak the seeds overnight, tamp them down well, and expect to thin the seedlings (each "seed" is a multi-seeded dried berry). For quick harvests, try fast-growing Early Wonder Tall Top (the tops make good salad greens when young) or rose-hued Chioggia.
PEAS. A classic early spring crop, snap peas are at their sweetest when eaten raw (and they're also great for getting kids to eat raw vegetables). I prefer growing dwarf plants like Cascadia or Sugar Ann. They only need minimal support/trellising, and the fast growing plants tend to outpace any pest damage.
HERBS. For flavorful herbs to add to salads or salad dressings, sow cilantro, bunching onions (green onions), and parsley.