By Ira Wallace, with Lisa Dermer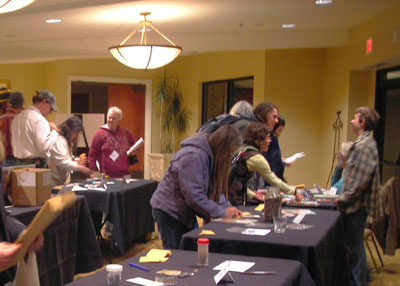 Never been to a seed swap? The winter months are often the best time of year to find a seed swap happening near you. Seed swaps aren't just for expert seed savers: beginning gardeners and seed savers are welcome. Come learn which varieties grow well locally, meet other enthusiastic gardeners, and get great seed saving advice for your region.
Most seed swaps encourage participants to bring some seeds to swap, but these could be extra seeds from last year or from packets too large for your needs. Even if you don't bring seeds, at many seed swaps you'll still come away with a gift of free seeds, either from donations or from enthusiastic participants who just want to share!
To celebrate seed swap season, the 4th Saturday of January (January 26th this year) is National Seed Swap Day. This year we're starting the celebration early on Thursday, January 24th, 7- 8:30 p.m., with a Community Seed Swap at the Southern SAWG Conference in Little Rock, Arkansas. P. Allen Smith and his Garden Home crew will be stopping by to share the excitement with his viewers on PBS.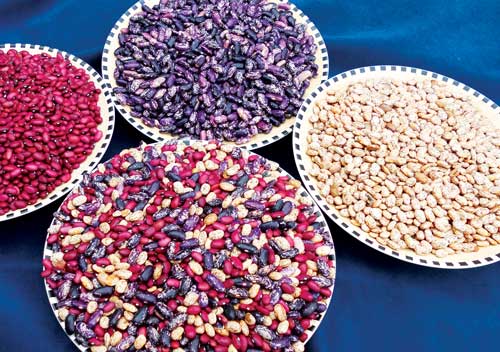 And there will be even more to share at SSAWG this year! Members of the Organic Seed Growers and Trade Association (OSGATA) are providing different varieties of freshly popped organic popcorn. (OSGATA is holding its Annual Meeting in conjunction with SSAWG this year). There will be lots of heirloom seeds not commonly available (and hints on how to save them yourself) from these top notch organic growers.  This is one of the groups leading the fight against GMO contamination of our seed supply with the landmark lawsuit OSGATA et al v Monsanto.
You can also join us at several other seed swaps this winter: on Saturday, February 2nd, we're attending the Washington Gardener Seed Exchange in Alexandria, Virginia. We're also sponsoring a seed swap, ongoing throughout the VABF conference (the Virginia Association for Biological Farming Sustainable Agriculture Conference), February 8–9 in Richmond, Virginia. That same weekend, we'll be at the Seed Swap Social Hours Friday and Saturday mornings at PASA, the Pennsylvania Association for Sustainable Agriculture Conference, February 6–9 in State College, Pennsylvania.
See our events calendar for more upcoming seed swaps, or use our guide How to Host a Seed Swap to organize your own local seed swap.