We've made it to the dog days of summer! There are many essential tasks to keep your garden growing this time of year. Here's a checklist of some of the key maintenance your garden needs during July.
Weed, mulch, and water perennials. 
It's easy to forget about perennials when many annuals are at their height of production but don't do it! Those perennials like rhubarb, blueberries, strawberries, and chives that you worked so hard to establish, need a bit of attention as we move into the hottest, driest part of the year. July is a good time to weed them well, water them, and mulch them in. 
Sow Last Chance Summer Crops
If you're hoping for more summer crops, there's still a bit of time to get a few in the garden in the Southeast. You can still sow cucumbers, summer squash, zucchini, corn, and beans. Check out our previous post for more information on summer crops you can plant this July for a late summer or fall harvest.
Harvest and Store Potatoes, Garlic, and Root Vegetables
Potatoes should be harvested and cured when the plants die back. Harvest your garlic on a dry day when the bottom two sets of leaves have turned brown and cure them before storage. The last of your spring root vegetables like beets and carrots should be harvested and used or stored indoors. They can get woody in tough in the heat of summer.
Begin Sowing Fall Crops
Especially if you live in a northern or mountainous area, July is time to sow or transplant fall crops like Brussels sprouts, broccoli, cabbage, carrots, beets, and more. You can set seed trays in your refrigerator for a couple of days to help plants that you're starting indoors germinate in the heat. Direct sown seeds can be watered well and then covered with boards, cardboard, or burlap until they've just started to come up.
Ira's book "Vegetable Gardening in the Southeast" is a great resource for learning about fall planting. You can also check out a guest post by Pam Dawling called, Last Chance Sowings.
If you've started them, it's also time to plant out tomatoes for fall canning, storage, or in our case, the tomato taste tests.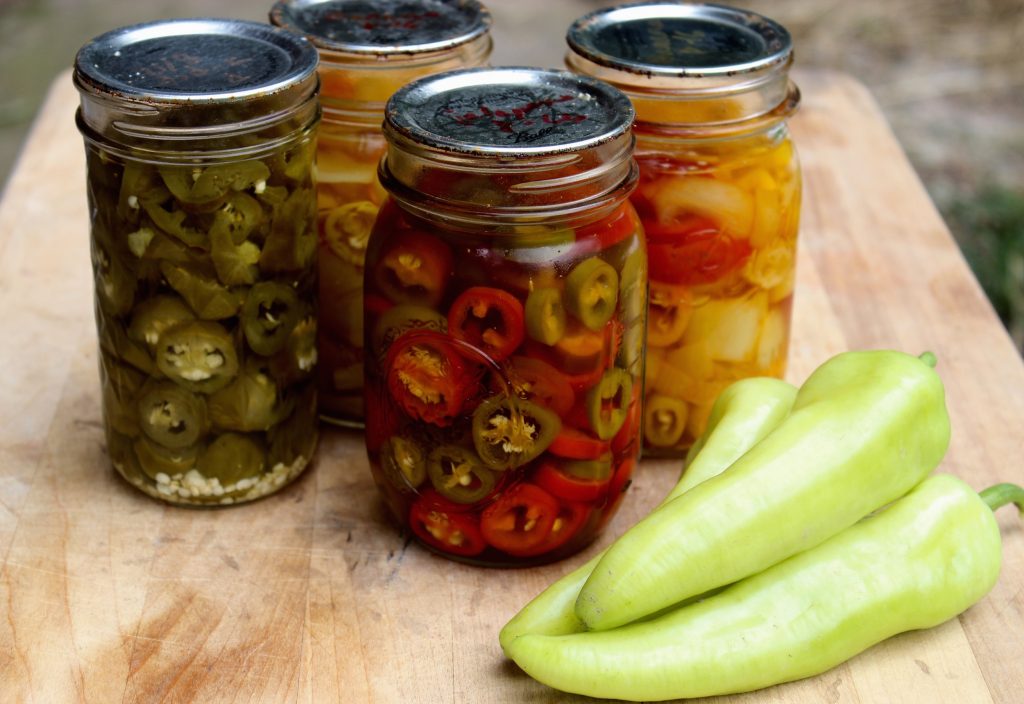 Pick Up Food Preservation Supplies
If you know that you're going to have (or are having) large harvests, it's good to begin thinking about food preservation. If you're canning, you may want to ensure you've got items like lids, vinegar, and spices. You can also start collecting recipes to help you avoid being overwhelmed by your harvest.
Here are a few of our favorite posts on using and preserving produce:
Sow Heat Tolerant Greens
July and August can be a difficult time of year for fresh salads, but some greens are up to the challenge. Sow small batches of Swiss chard, collards, and Malabar spinach to use as baby greens. 
You can also sow small amounts of heat-resistant lettuce each week. To ensure success with your lettuce, refrigerate the seeds two days before planting and plant them in partial shade. You can use shade cloth, row cover, or plant them on the northern side of a taller crop like tomatoes, to provide some protection from the sun. You can also lightly water or mist your plants in the afternoon to keep them cool. Note, that's not a substitute for regular watering.
Research and Order Fall Cover Crops
As a gardener, it's important always to look ahead. Sowing cover crops this fall will protect your soil from erosion through the winter, encourage beneficial insects, and add organic matter. All of this adds up to a healthier and more productive garden next season.
You can find more resources on fall cover crops here. We generally recommend red clover, oats, Austrian winter peas, and rye as winter cover crops.
Think About Water Wise Gardening
Even if your area isn't experiencing any droughts, it's still good to consider how you're watering. Drip irrigation is the most efficient way to water. It's also best to water in the early morning or the evening when less water will be lost to evaporation. 
Another way to keep the soil moist is by mulching around plants and sowing summer cover crops in any empty beds. 
Select and Order Garlic, Shallot, and Perennial Onions
While you won't plant these items until fall, you'll have the best selection if you order early. It will also give you plenty of time to plan a spot in your garden for them and do any research you need to if you're new to these.
Hill Peanuts
To get the best harvest, you want to hill your peanuts before they peg or drop runners. They should be about 12 inches when you do this. After hilling, mulch them in.