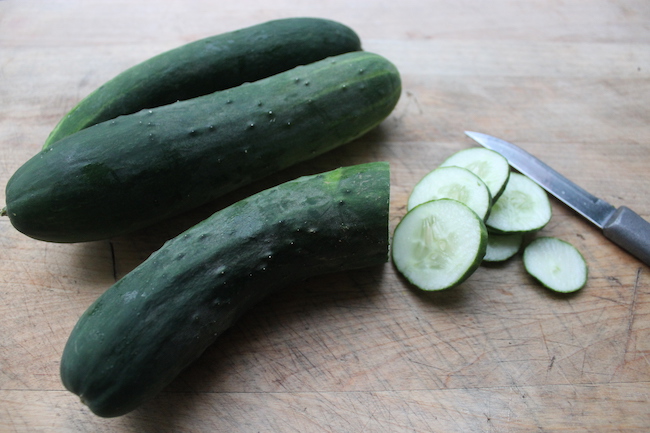 Cucumbers don't seem to share the notorious reputation of summer squash for its summertime over abundance however they are productive. They're also not quite as easy to preserve as something like tomatoes which are easily frozen, canned, or dried for delicious meals later on. If you've got baskets of cucumbers piling up on your kitchen counter try a few of these easy suggestions to make the most of your summer bounty.
Add them to smoothies.
Cucumbers are cool, mild, and refreshing making them an excellent choice for summertime smoothies.
Pickle them.
If you're up for a more traditional preservation route there are many recipes for water bath canning pickles. Check out these recipes from Ball:
If canning isn't your thing, try checking recipes for "refrigerator pickles." These can't be kept at room temperature like their canned counterparts but they will keep in the fridge for a long time.
Make frozen treats.
Cucumbers make wonderful additions to homemade fruit sorbets or popsicles. They're nice and juicy without a lot of intense flavor.
Toss them in drinks.
Cucumbers are an awesome homegrown way to add excitement to your drinks. Sangria, gin & tonics, or even ice water with your fresh cucumber slices is sure to impress your guests.
Make gazpacho.
For those who haven't heard of it gazpacho is a soup made from blended vegetables that's served cool. It makes a great summer lunch and there's tons of recipes to suit everyones' tastes. Check out this recipe from the BBC, Green Cucumber & Mint Gazpacho.
Ferment them.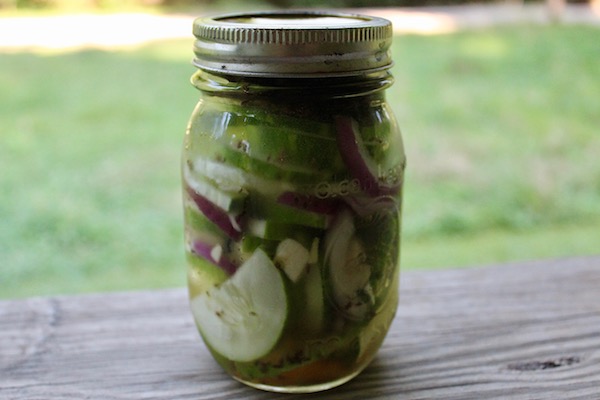 Fermented foods are great for your gut and pretty easy to make. Try this recipe for awesome fermented cucumber pickles.
Try a different cucumber salad.
Tossing a cucumber slices onto a plain salad can quickly get boring but their are plenty of recipes if you're willing to branch out try searching for Asian cucumber sesame salad recipes or check Pinterest for more recipes.
Add them to a stir fry.
It may sound a bit odd if you're accustomed to only eating fresh cucumbers but cucumbers are delicious in a stir fry or alone. Try frying some with a touch of oil, soy sauce, and ginger.
Make fresh salsa.
Cucumbers can easily be added to fresh salsa recipes like this one for taco night!
Make your own soap.
If you're into crafts or diy projects or have ever tried soap making you may want to try adding some of your cucumbers. Search "cucumber soap" for recipes.
As is the case with many vegetables cucumbers are actually very versatile. If you've got an abundance this season trying a few new recipes can help you eat more from your garden and spend less time in the grocery store. What's your favorite way to use cucumbers?
Pin it for later.