Saturday, September 17th, join us at Monticello
for the 5th Annual Heritage Harvest Festival

We are still seeking volunteers – sign up for a shift to get free admission, a festival t-shirt, and our eternal gratitude!
www.heritageharvestfestival.com

Brings seeds to share or come to learn at the Seed Swap, with legendary seed savers


Chef demonstrations from Charlottesville's booming local foods scene


Tomato, pepper, and melon tastings from local farmers at the Tasting Tent


Kids activities at the
Master Gardeners'
Roots & Shoots Tent


Pre-Festival Activities, Friday September 16th, including: Premium Workshops, Special Guest Presentation with Bryan Welch, editor of Mother Earth News, and Grand Preview Dinner & Evening with P. Allen Smith


Tours of the vegetable gardens, flower gardens, and grounds of Monticello


Getting back to our agrarian roots with the Backyard Revolution


Book signings and plants sales with the Center for Historic Plants


Ongoing workshops and demos


Local musicians at the 91.1 FM WTJU Music Stage and Rhythms 'Round Virginia with Kim & Jimbo Cary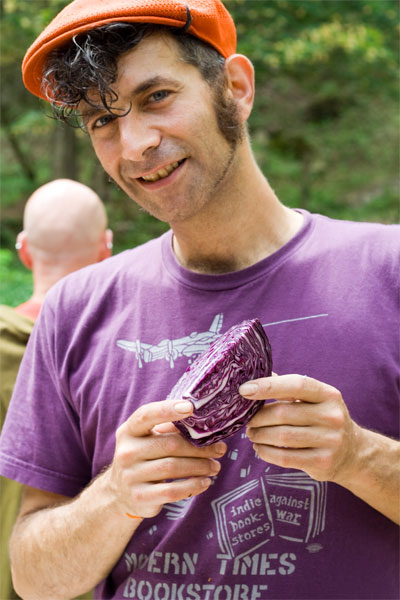 Read about all the free workshops and ongoing activities,
and don't forget to sign up for premium workshops in advance.
This year we're lucky to have Sandor Katz, author of Wild Fermentation, giving three premium workshops at the festival. Get tickets in advance for a workshop – Friday beginners, Friday advanced, or Saturday all levels – in making your own naturally fermented pickles, sauerkraut, and more!
Tickets:

$8 in advance; children 5 and under admitted free.
$10 day-of-event tickets available at Piedmont Virginia Community College and Monticello High School.

Parking:

Piedmont Virginia Community College and Monticello High School