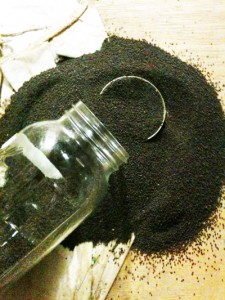 Our seed farm and office are located just outside the town of Mineral, Virginia, the epicenter of today's earthquake! One map we've seen places the epicenter just 1.5 miles away from us.
No one's hurt and all our buildings appear to be fine, except for some possible minor damage to chimneys.
A few broken jars is the extent of the damage to our inventory, and there's a fair amount of clutter from things falling in the office.
The North Anna nuclear power plant (less than 10 miles away) shut down automatically, and they say there is no damage. We're watching for updates as it's inspected!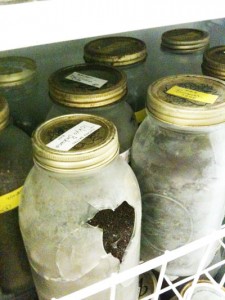 The phone lines have been in and out, but during the aftershocks, most of us didn't want to be inside, even to answer the phone. And we felt quite a few aftershocks! Some of us, after coming back inside (to call relatives, clean up, etc.) ran out a couple of times again with the aftershocks.
We've been putting things back in place, such as scattered seed packets, and getting back to life as usual – while bracing for the hurricane that's supposed to hit our region on Saturday.
Thanks to all who have e-mailed and called to check on how we're doing. We enjoyed seeing everyone at our farm for last Saturday's tomato tasting, and we're glad that wasn't when the earthquake hit!