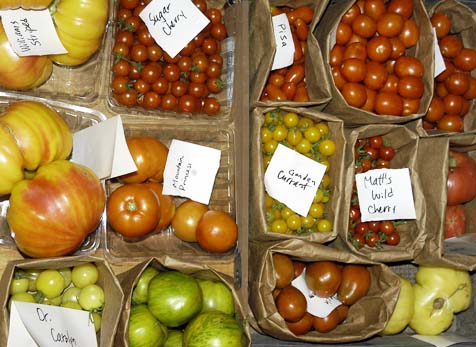 Tomatoes are a great place to start when it comes to planning your garden.  Since there are so many great varieties of tomatoes it can be hard to figure out where to start.  You might be tempted to plant tomato seeds for each of them!  But, if you are limited by garden space, time, and tummies for them all to go, then it is probably a good idea to think about what you want to use them for and which flavors suit you best.
Heirloom tomatoes have gained some popularity in the past few years.  It seems like: once you go heirloom you never go back.  For the most part this is true – most varieties developed before 1940 were bred for great flavor.  Some heirloom tomatoes were also developed for growing conditions – such as short summers or resistance to plant diseases like the dreaded late blight.  So, it is important to note, that just because a tomato variety is an heirloom doesn't guarantee that it will be delicious (although it's a good indication).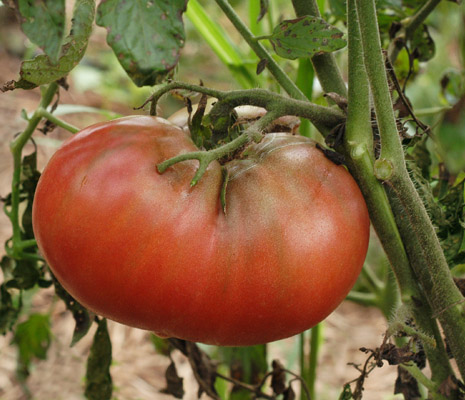 Cherokee Purple is a beefsteak, heirloom tomato variety.  These tomatoes hold a rare distinction of actually having a purple color.  Most 'purple' tomatoes are more pink than purple.  The Cherokee Purple tomato also has a distinctive interior.  The flesh has a rich dark color while the  locule (the cavity where the tomatoes' seeds are contained) filling has a deep  green color.  The tomato's flavor is rich and juicy.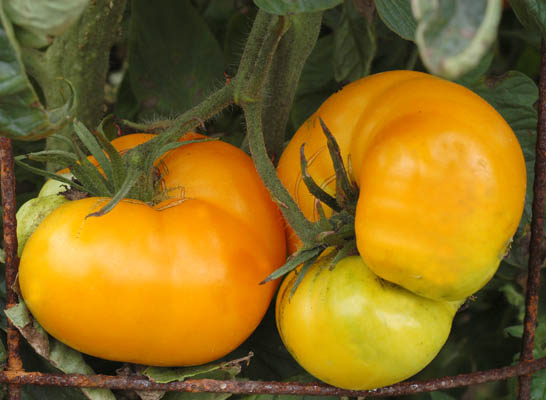 The Yellow Brandywine tomato has all the delicious flavor of a traditional Red Brandywine tomato.  The fruits are a rich yellow orange color,and have a smooth texture.  Yellow Brandywine fruits often have some ribbing and generally weigh 1-2lbs, definitely a beefsteak tomato. If the tomato plants experiences drastic shifts in temperature fruit shapes can become irregular.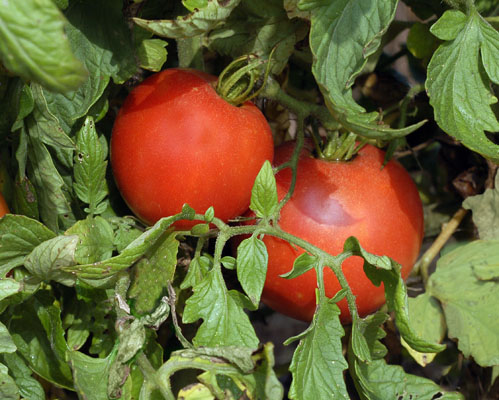 The Eva Purple Ball heirloom tomato plants take about 78 days before harvest.  Fruits are great all around tomatoes they can be sliced and  for sandwiches, cooked down into tomato sauce, and even dehydrated.  Eva Purple Balls produce uniform sized fruits that are resistant to cracking and rarely have blemishes.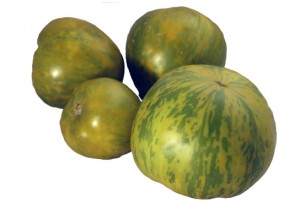 The Green Zebra tomato retains its green color after it ripens. It has a good earthy flavor and is popular with tomato aficionados.  Although this tomato was developed in 1985, it can certainly hold its own in a garden with heirloom tomatoes.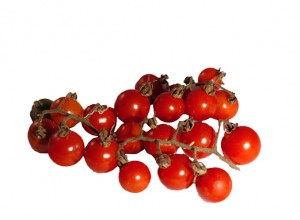 This cherry tomato wins taste test after taste test with its sweet flavor.  The tomato plants produce high yields of tiny currant sized fruits.  If you are going to plant this tomato in your garden you will certainly need to either place a cage around it or steak it.  Matt's Wild Cherry tomato plant tends to sprawl.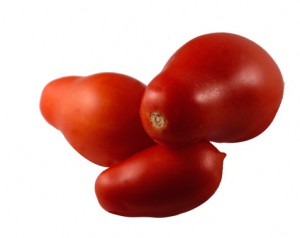 The Roma VFN tomato is a great example  of a tomato that has not only been selected for flavor but for disease resistance as well. While no plant can ever be 100% safe in the garden the growing tomatoes should not suffer from Veritcillium Wilt, Alternaria stem cranker, or Fusarium wilt- race 1.  This open pollinated tomato variety is widely adapted to grow in a wide range of climates and growing conditions.