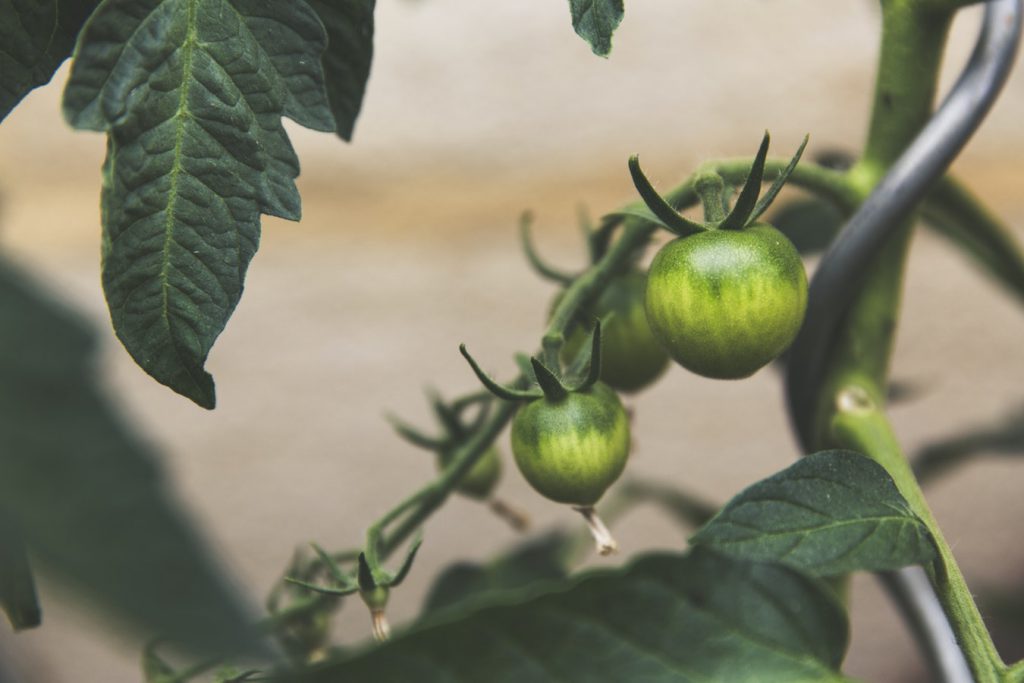 For many tomatoes are the highlight of the summer garden. The refreshing sweet yet acidic flavor of a garden tomato is world's away from the bland, mealy supermarket tomatoes of winter. Unfortunately for those living in areas with hot, humid summers getting a good tomato harvest can be a struggle. Many times tomatoes can become afflicted with fungal diseases like Verticillium wilt, Fusarium wilt, or Alternaria.
Alternaria also known as early blight causes "bullseye" leaf spots and can causes lesions on the fruit. Fusarium wilt causes the plant's leaves to wilt and turn yellow and then brown. It usually begins on the plants lower leaves. Like Fusarium wilt, Verticillium wilt begins at the bottom of the plant causes yellow spots to form on the leaves before the leaves turn fully yellow or brown.
There are also many other tomato afflictions you could be experiencing in your garden these are just a few common ones. 
Don't handle your tomatoes when they're wet.
Fungal diseases are passed through moisture. Avoid working with your tomato plants until after all the dew or rain had dried off.
Use drip irrigation.
Using drip irrigation is more efficient and can help limit the spread of fungal diseases because the water is going directly to the plants' roots. For those with small gardens, it's also possible to spot water the base of the plant. If you must use overhead watering water in the early morning so that the plant will have time to dry off during the day.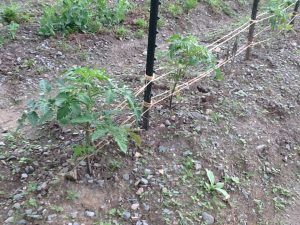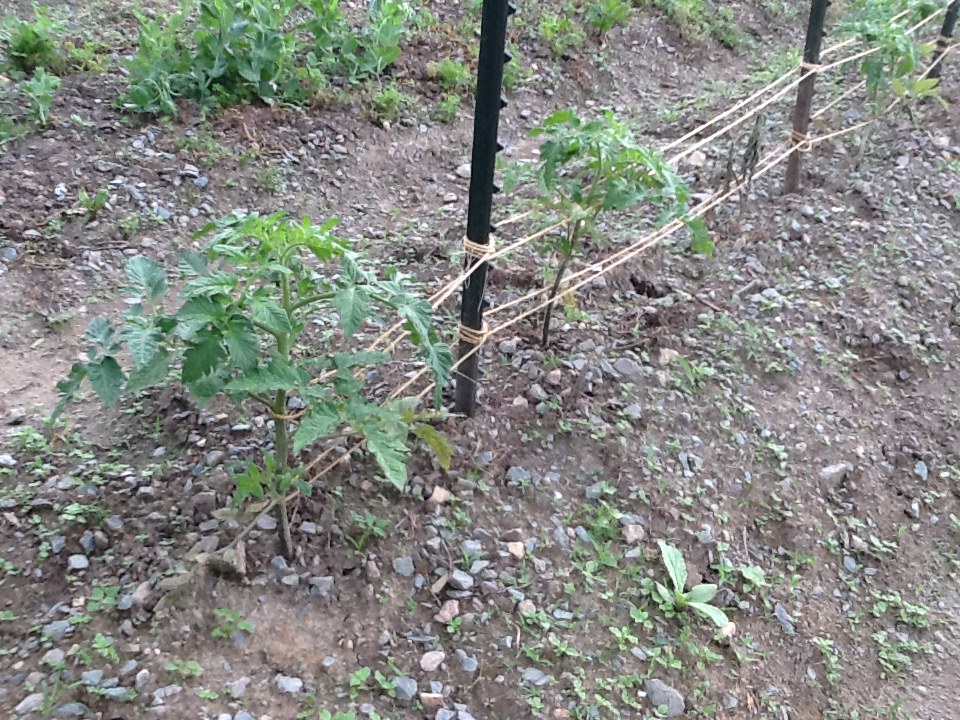 Prune, trellis, and weed around your plants.  
We all start each spring with the best intentions but often the summer gets away from us. It can be easy to fail to keep up with these important tasks when our garden is competing for our attention with work and family obligations. However, maintaining good airflow around your plants is vital to preventing fungal diseases.
Tomatoes can be trellised in a variety of manners like the "Florida weave" pictured above, on cattle panels, or some sort of homemade tomato cage.
Rotate your crops.
Many fungal diseases that afflict tomatoes live in the soil. To keep your tomatoes disease free you must rotate your crops. Don't plant tomatoes or other nightshades (including potatoes, peppers, and eggplants) in the same space multiple years in a row. You should use a minimum of a four-year rotation.
Keep your soil and plants healthy.
Along with rotating your crops, you should also work hard to improve your soil's health which will help you grow healthier, less vulnerable plants. Get your soil tested and add amendments as needed. Practice no-till agriculture. Use cover crops and good quality compost to add fertility and organic matter to your soil. Mulch pathways and around plants to add organic matter and habitat for beneficial fungi and microbes.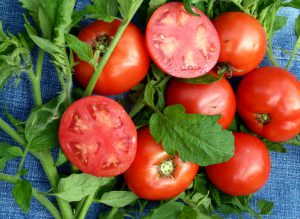 Plant disease resistant varieties.
Some varieties have been specifically bred to better tolerate these diseases. Check out our disease resistant selection.
Try a fungicide.
If all else fail you can find organic fungicides. Look for those that are OMRI (Organic Materials Review Institute) listed. Keep in mind that organic doesn't always mean completely harm-free. Many fungicides will kill off your soils' good fungus as well as the bad. Some fungicides like copper can even cause toxicity in your soil if used too frequently or in high quantities! Some gardeners have luck with products like Mycostop which are created from bacteria that feeds on the fungus.
Having tomato diseases ruin your harvest can take a lot of the fun out of gardening. Try following these tips to keep your tomatoes disease free this year.