If you've been gardening for a while, you've probably heard that beans, peas, and other legumes are nitrogen-fixing, meaning that they add nitrogen to the soil as they grow. However, many gardeners are less aware of exactly how this process works.
This process is a symbiotic relationship between legumes and specific types of bacteria called Rhizobacteria. These bacteria cause legumes to grow nodules on their roots. The bacteria live on the nodules and get carbohydrates from the plants. In return, the bacteria take nitrogen from the air and convert it to a form that is accessible to the plants.
Why do I need to inoculate? Doesn't this bacteria occur naturally?
Rhizobacteria do occur naturally in some soil. However, there may be little to none present, particularly if you haven't grown legumes in that area for several years. Legumes perform better with more bacteria present.
If you've ever had legumes fail to thrive, a lack of rhizobacteria may be part of the problem. Adding inoculant will ensure that there's enough present to perform nitrogen fixation.
Using legume inoculant can:

Improve vigor and health of legume plants.

Improve yields.

Increase nitrogen available for other plants.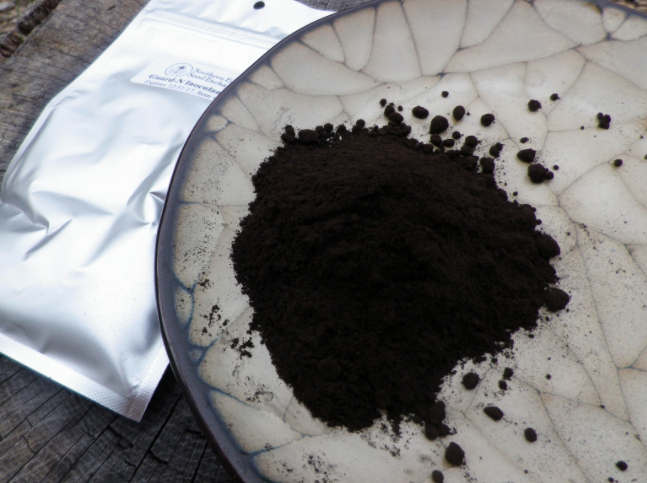 How do I inoculate my legumes?
Inoculating legume seeds is very simple. All you need to do is moisten your seeds and dust them with a bit of inoculant. You should plant them within 24 hours of inoculating.
We provide full instructions as well as more information on the Guard-N Inoculant we carry here.
The inoculant mix we carry at SESE contains Bradyrhizobium sp. (Vigna), Rhizobium leguminosarum biovar viceae, Rhizobium leguminosarum biovar phaseoli, and Bradyrhizobium japonicum. It can be used with:
Garden peas, including shelling, snap, and snow peas

Sweet peas

Lima beans

Soybeans

Fava beans

Southern peas

Asparagus beans

Common beans such as snap beans

Peanuts

Sunn hemp

Vetch (Vicia sp.) including Hairy Vetch, but not Crown Vetch.
Late Spring Sale
We're currently having a late spring sale. Our Guard-N Inoculant is 20% off! Order yours today to ensure that your beans, peas, peanuts, and other legumes thrive this season.