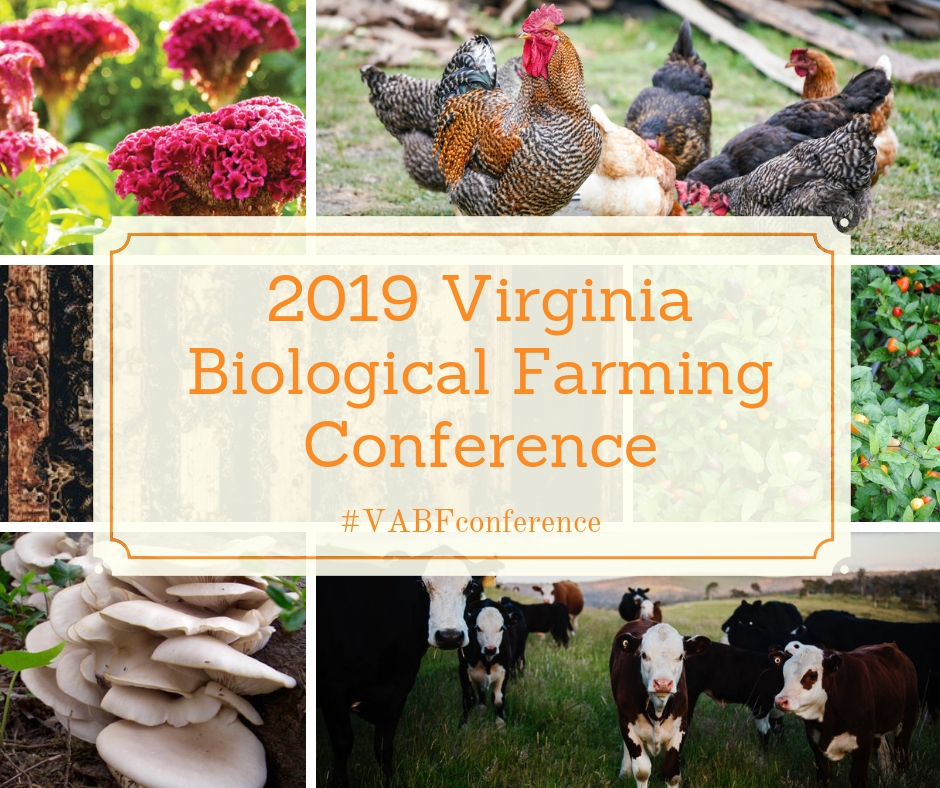 One of the greatest things about agriculture is that there's always more to learn. Whether you're growing organic vegetables, raising heritage livestock, or tending cut-flower gardens they'll be something new year after year. If you want to get a jump start on your 2019 education you should attend the Virginia Biological Farming Conference. It's Virginia's premier organic and sustainable agricultural conference!
Here's why you need tickets:
Tickets make excellent last-minute gifts for the farmer, gardener, foodie, or homesteader in your life.
The conference is an excellent opportunity to network with other farmers and agricultural businesses. Be sure to pack your business cards!
SESE's Ira Wallace will be there! Check out her workshop on growing great garlic and perennial onions.
There's a workshop for everyone. Learn about anything from beekeeping and raising pastured hogs, to fermenting vegetables and cover crops.
It will be tasty! The conference features locally sourced meals.
Featured Speakers:
Joe Salatin, Polyface Farms
Leah Penniman, Soul Fire Farm
Jeff Poppen, The Barefoot Farmer
Along with tons of workshops, there will also be a Taste of Virginia Social & Dance, silent auction, yoga for farmers, and so much more. To see what else the conference includes you can check out the session summaries or full conference schedule.
Want a chance to win two tickets?
Visit the Southern Exposure Seed Exchange Facebook page between now and December 24th at 6 pm EST and tag a friend on the conference post to be entered in a chance to win!
Purchase tickets here: https://vabf.org/conference-registration/#!event-register/2019/1/11/20th-annual-virginia-biological-farming-conference
We can't wait to see you there!