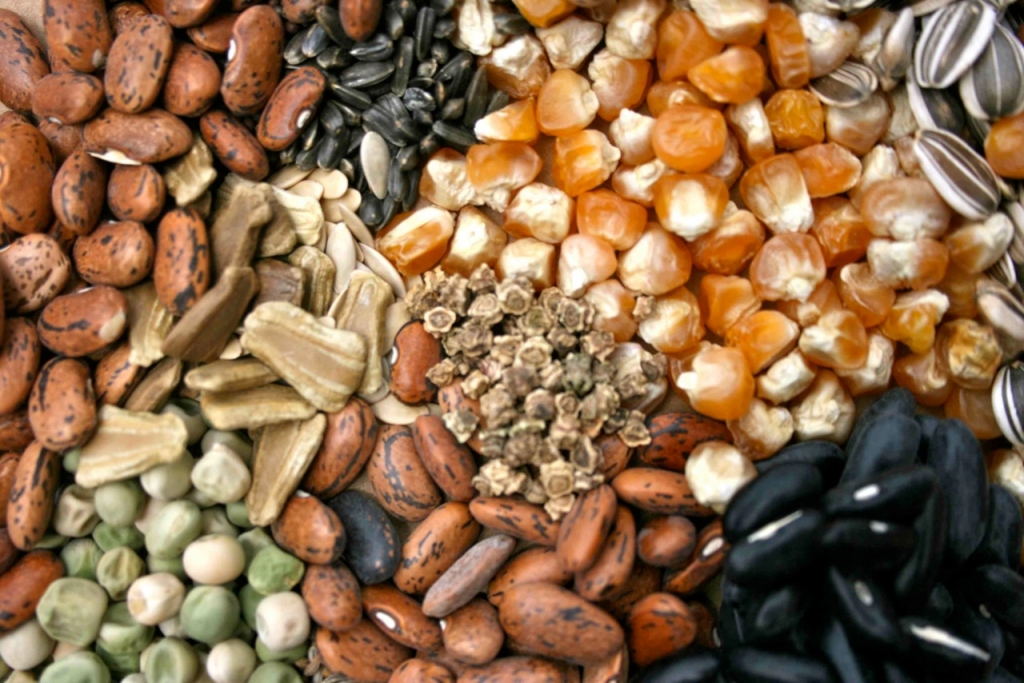 As the seed industry continues to become dominated by big companies it becomes ever more important to pass on seed saving skills and get more folks participating. Seed saving helps to preserve genetic diversity and can help adapt seeds to your local area. Like seed saving, crop trialing can also be a benefit to farmers, whether for their own research or profit.
This January, you can learn these valuable skills from Chris Smith of The Utopian Seed Project & Sow True Seed and SESE's own Ira Wallace.
This event is a pre-conference workshop, part of an incredible event, the 21st Annual Biological Farming Conference.

The 21st annual Virginia Biological Farming Conference is Virginia's premier organic and sustainable agricultural conference! The Conference brings together farmers, gardeners, eaters, educators and advocates of biological and organic agriculture.
On Farm Seed Saving
On farm seed saving is somewhat of a lost art, but has many benefits to the farmer (and some challenges). This workshop aims to give you the knowledge to start saving your own seeds as well as a realistic look at generating income through seed grow-outs for seed companies.
– Basic botany of seed production.
– Seed processing and special equipment.
– The business of seed growing (contract growing and dual cropping potential).
Crop Diversity Trials
Crop trialing is another on farm activity that can add a lot of value, either in collaboration with researchers (sometimes paid) or for your own research. Crop trialing can be effective for marketing and farm differentiation, while at the same time growing a marketable crop. This workshop will cover the nuts and bolts of setting up (or participating in) a successful crop trial.
– Setting up an effective trial.
– Marketing and publicity benefits of on farm trials.
– Getting involved with larger trialing efforts.
Mark Your Calendar
This workshop will be held January 11th from 1pm-5pm at:
The Hotel Roanoke
110 Shenandoah Ave NW
Roanoke VA 24016, US
On Farm Seed Saving and Crop Diversity Trials is from 1 to 5 pm on Saturday, January 11, 2020, and is $75 for both VABF members and non-members.
An optional Hotel Roanoke lunch buffet add-on ticket is available for $24 and lunch is available between 11:30 pm and 1 pm in the Regency Dining Room.
Scholarships
Need help with the workshop fee? We're happy to say that thanks to a generous sponsorship from Southern SARE there are several scholarships available for limited resource black, Native American, women, and other underserved minorities. Click HERE to access the financial aid application.
We can't wait to see you there!