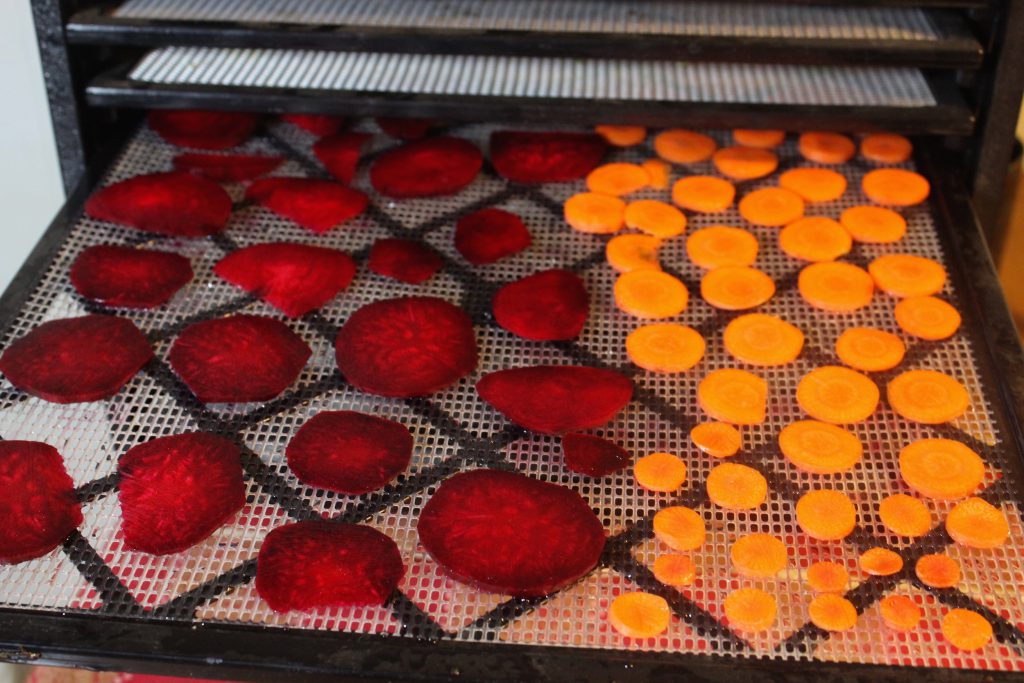 Many people are starting to turn away from heavily processed foods toward more wholesome natural diets. While whole grains, fruits, and vegetables are great sometimes you just need to make cupcakes with bright pink frosting. Thankfully you don't need to turn to artificial colors to make fun, colorful food. These easy, natural, DIY food colorings can brighten up a homemade birthday cake or help you craft a colorful smoothies without chemical additives.
Beets (pink/red)
Peel and slice beets as thinly as possible and place on a single layer on a dehydrator tray. You can dry them at about 135°F or on your dehydrator's fruit or vegetable setting. Dehydrate your beets until they're fully dry and brittle.
Then it's time to powder your beets. This can be done with a food processor, blender, or even a mortar and pestle. Whatever you choose you'll want to get the powder as fine as possible so it blends well with the food you're trying to color.
As with many vegetable based dyes the color may not be as strong as you'd expect. Beets may give you more of a pink color than darker red. You can use more beet powder however it will be a balance between adding enough for the color and adding too much powder to your recipe.
Unfortunately with beets and many vegetable dyes they can be affected by baking so you may want to stick with non-baked items like frostings.    
Spinach (green)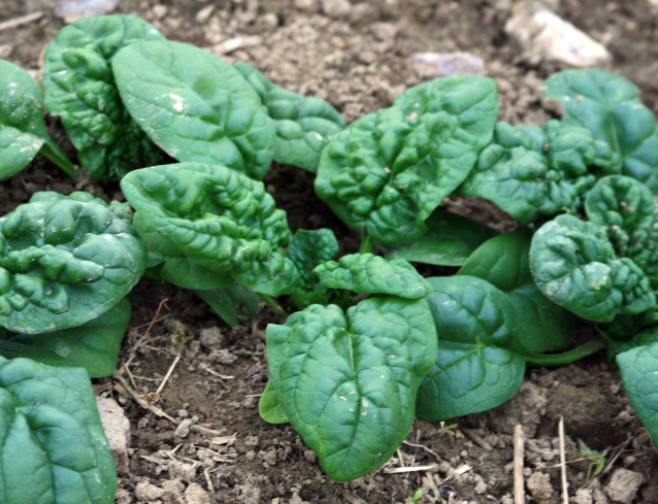 Spinach should be rinsed and then dehydrated. For the best color it should be dehydrated as soon as possible after harvest. Place it on a single layer on a tray. It won't take nearly as long to dry as the beets but once again you'll want to ensure its fully dried so it can be powdered and stored without molding.
Turmeric (yellow)
As many canners and fiber artists will know turmeric can be used to create a vibrant yellow color. It's often used in bread and butter pickle recipes giving them their yellowish appearance.
Turmeric is not a commonly homegrown spice but it can be done. It is a rhizomatous plant in the ginger family. Check out How to Grow Your Own Turmeric Indoors from Rodale's Organic Life.
Carrots (orange or purple)
Carrots can be processed almost exactly like beets to offer an orange or purple color depending on the variety. However carrots do not need to be peeled like beets but you'll want to wash them well before processing.
Sweet Potatoes (orange or purple)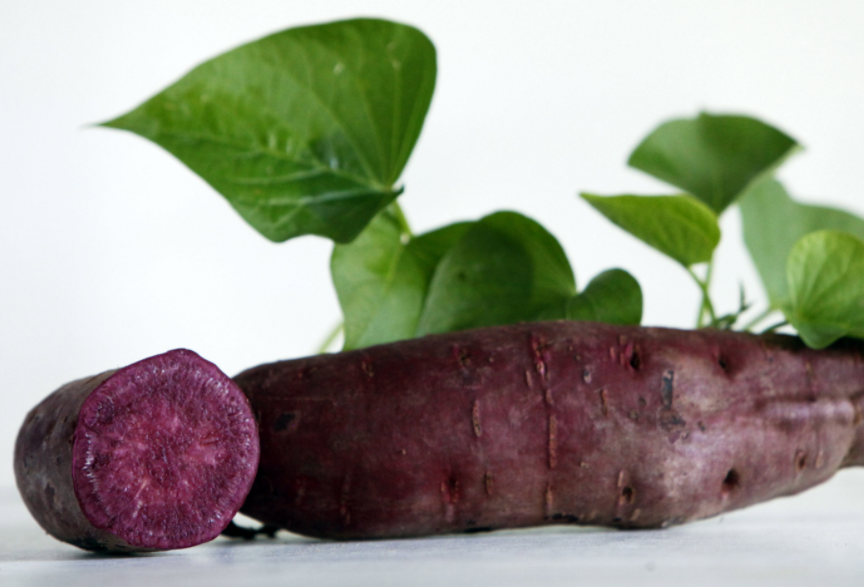 Like carrots sweet potatoes will give you either a purple or orange food coloring depending upon the variety you choose. Unlike carrots and beets you'll want to use cooked sweet potato puree not powder. Simply peel, chop, boil and then puree your potatoes.
Blue Butterfly Pea (blue or purple)
Like turmeric this plant isn't super common in backyard vegetable gardens but it is easy enough to grow. It's commonly grown in Asia and the flowers are used as an herbal tea. The tea can be used to make beverages blue or you can add a touch of lemon juice to turn the tea purple. For other recipes the dried flowers can be powdered and added as food coloring.
Red Cabbage (blue)
Surprisingly red cabbage juice makes a blue food coloring. You can use a juicer or just blend the cabbage up, place all the cabbage into some cheesecloth and squeeze as much juice out as possible (read these Tips on choosing a veggie juicer before you go on about it). For a more vibrant blue baking soda can be mixed into the juice. Start with adding just a little until you see results.
No one eats a perfectly healthy diet but by utilizing your backyard vegetable garden and spice cabinet you can have fun, colorful food while avoiding artificial colors. They may not be perfect matches for artificial food coloring but vegetable food colorings are surprisingly easy to make and use. So try your hand at homemade colorful pasta or add icing to some cookies for Halloween!
Have you ever used a natural food coloring?