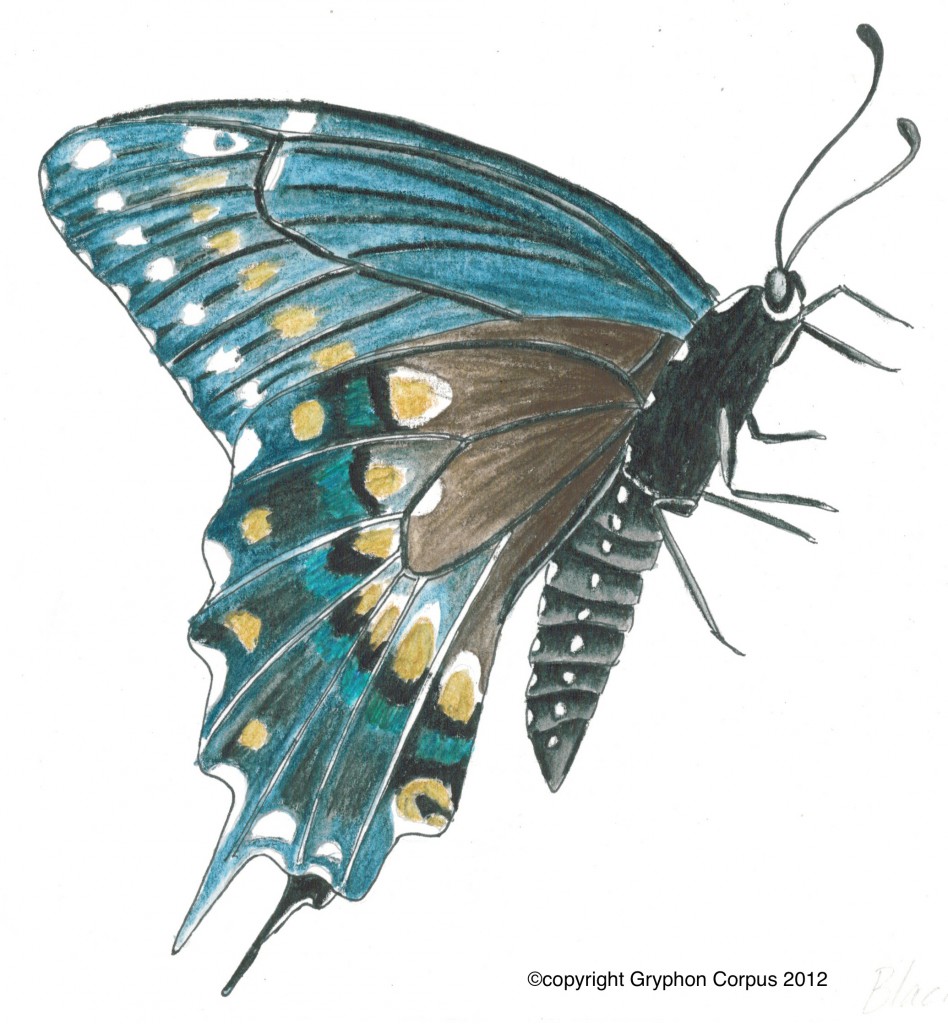 As a garden lover, you know that pollinators are in trouble. For decades now huge amounts of pesticides have been dumped on US crops in order to control pests (335 million lbs in 1965, up to 948 million lbs by the year 2000, as the bugs keep gaining resistance.) At the same time pollinator populations are being destroyed. Compounded with the chemical stress, they are losing their food sources as more invasive species of plants that they cannot eat crowd out native species. It's up to us enthusiastic gardeners (even if you're not quite as enamored of all the creepy crawlies as I am) to plant the first line of defense and grow with an eye not just to our plates, but to the care of our buggy friends. We know from how quickly our Insectiary Mix gets snapped up that people want to be doing this, so we'd like to offer more in-depth information about particular pollinators and how to attract and care for them.
Butterflies are an easy sell for gardeners. Unlike wasps and bees, no one is afraid of them, and they make a beautiful addition to any garden. Moreover, butterflies help to pollinate your plants and feed your songbird population. While adult birds can live well on seeds and berries, nestlings are unable to digest these yet and require juicy caterpillars to help them grow. Without a steady supply of caterpillars arriving at the nest – it takes thousands to feed one clutch – baby birds starve to death. Read more here.
The Eastern Black Swallowtail is a wonderful candidate to attract to your garden. They are efficient pollinators and their striking black wings dabbed with yellow and blue are a delightful sight among the flowers. There are hidden benefits too: the caterpillar of the black swallowtail smells bad to predators and helps to deter them from your garden. The black swallowtail has a large range, covering all but the northeastern part of the United States, and extending well south into Mexico.
So what can you grow to draw these lovely critters? Black Swallowtail caterpillars feed on plants in the Apiaceae family – that's carrots, dill, fennel, parsley, celery, caraway. Keep in mind that feeding caterpillars means sacrificing some plants, so if you're trying to feed yourself too it's a good plan to grow extra plants that you won't mind sharing with the caterpillars.
A quick guide to recognizing the black swallowtail in all its stages:
Eggs: tiny yellow spheres on leaves and stems, turn brown before hatching (actually, it's turning translucent and the brown is the caterpillar seen through.)
Caterpillars: They grow in 5 instars. Starting out black and spiky, they moult to light green striped with black with yellow spots, with a little spike in each yellow spot. The last three instars are similar, but often with more light green at each and spikes disappearing.
Pupa: The skin splits to form chrysalis (no cocoon like with silk moths), held on to a twig with a thread harness. It can be green or brown. The last generation of the season overwinters as a pupa, for as long as nine months.
Adult males have more yellow, females more blue on the wings, and a wingspan of about 7-8.5 cm.
More about black swallowtails.