Having fresh flowers on the table can help make a home feel pleasant and inviting. Store-bought flowers can be expensive, but growing your own may not be as hard as you'd think. Gardeners can grow and create their own cut flower bouquets with surprisingly little time and space.
What Types of Flowers Should I Grow?
There are many flowers that are suitable and easy to grow as cut flowers. These include:
Sunflowers
Celosia
Zinnias
Cosmos
Sweet Peas
Snapdragons
Tulips
Yarrow
Poppies
Daffodils
Asters
Amaranth
Bachelor's Buttons
Ageratum
Echinacea (coneflowers)
Lavender
Sweet William
Especially if you're new to flower gardening, we recommend growing zinnias and cosmos as they produce tons of flowers over a long season. The more you cut and deadhead, the more they produce.
Soil Preparation
Just as you need healthy soil to produce a good vegetable crop, you need healthy soil to grow quality cut flowers. Forking your flower bed, adding compost, and testing your soil before planting can help ensure that you get a great harvest.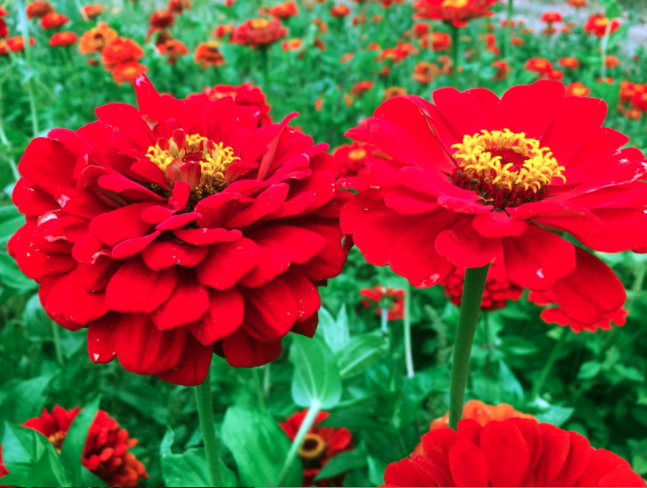 Plant Early & Plant Successions
Many flowers need to be started indoors weeks before your last frost. Be sure to read the growing instructions for your chosen varieties well before the season begins and stay on top of spring planting.
You can also use the fall to do some extra-early planting. Tuck in bulbs like daffodils and tulips and sow self-seeding flowers like poppies. Visit our post, Fall-Sown Flowers for Spring Blooms, for more ideas.
Throughout the beginning and middle of the summer continue sowing, if you have space. Some quick-growing flowers like zinnias can be sown every 2-3 weeks until midsummer. For more details on how to succession plant flowers, check out our post, Succession Planting Flowers.
Keep the Weeds Down
Keeping the weeds at bay, especially while plants are getting established, is essential. Plants won't produce as many flowers if they're competing with the weeds for nutrients and space.
Water Consistently
Consistent watering is key to good flower production. Soaker hoses or drip irrigation are an ideal low maintenance way to keep flowers watered. They're also more efficient!
You can also mulch around flowers once they're up. Mulch will help block weeds and keep the soil cool and moist.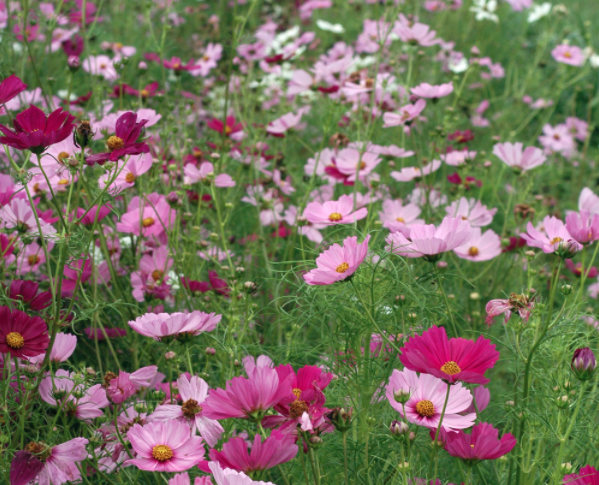 Harvest & Deadhead Regularly
It may seem counter-intuitive, but for many "cut flower" varieties, the more you harvest, the more they will grow. The same goes for deadheading. Not letting flowers go to seed will encourage them to keep producing. So even if you don't need another bouquet, cut your flowers and give them to a friend.
Harvesting
There are a few things you should know when harvesting cut flowers. The first is that your flowers will last the longest and look the best if you harvest them in the morning after the dew has dried, but while it's still cool.
Always use clean cutting tools. Cut stems at a 45° angle and bring flowers into the shade as soon as possible. When arranging flowers, remove all foliage that's below the waterline.