If you garden at all in the fall, you probably think primarily about leafy greens and root crops. The big focus is garlic, perennial onions, and tough vegetables that can overwinter in hoop houses and cold frames. However, fall is also a great time to start working on next season's flower garden. 
Fall sown seeds will bloom earlier, helping you create a colorful garden throughout spring and summer. They won't grow during the winter but will take off in the spring much faster than spring-sown flowers. Fall sowing can also allow you to direct sow more seeds rather than start them indoors in the spring. 
Cool-season annuals, flowers that readily self-sow, perennials, biennials, and native flowers are generally good choices for fall sowing. Some flowers like certain varieties of echinacea and Dara will grow better when fall sown. This is because these seeds require a cold period to germinate well.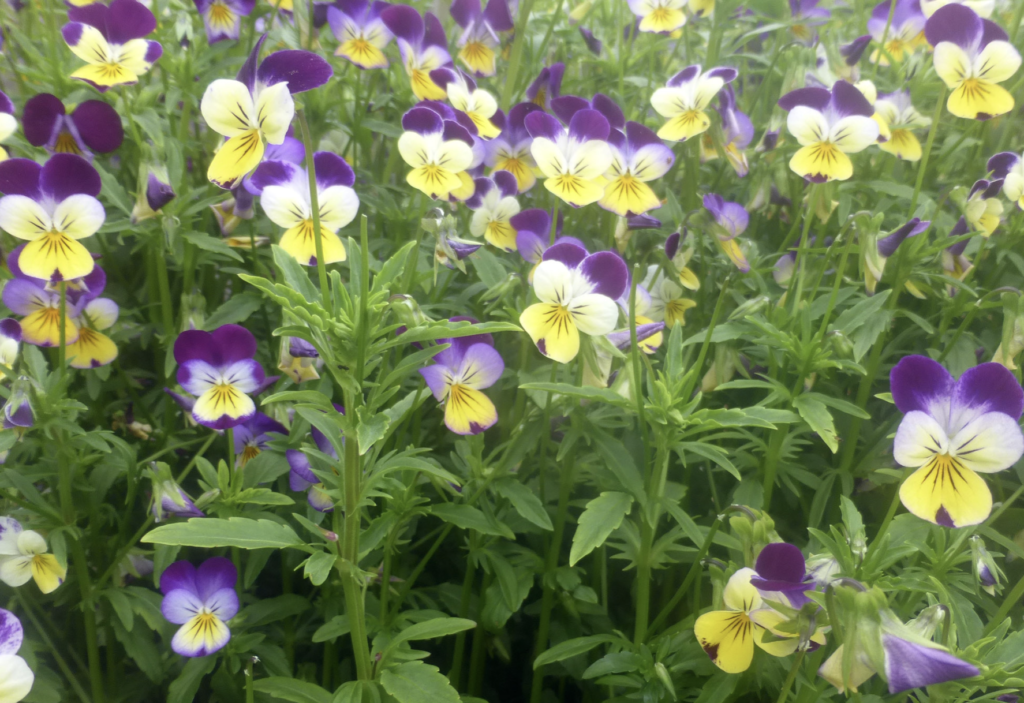 Flowers you can sow this fall include:
Generally, it's best to sow or transplant these flowers 4 to 6 weeks before your first fall frost. You'll notice that many flowers are dropping seeds around this time. This gives them time to establish a good root system before winter begins. Sow these flower seeds in beds that receive full sun. Prepare your bed ahead of time by loosening the soil with a garden fork or broad fork, adding a couple of inches of well-aged compost, and raking it smooth. Plant each variety as usual, according to packet instructions. 
Northern gardeners may need to provide their plants with extra protection such as low tunnels or wait until early spring.
You may also want to consider preparing for next summer by gathering materials for staking or trellising flowers that require it, such as sweet peas and hollyhocks. If you're growing cut flowers, setting up a horizontal netting while the plants are still small and allowing the flowers to grow up through it can help keep them straight and tidy.