Don't let a small space ruin your garden dreams! Even if you just have a small balcony you can grow a decent amount of your own fresh produce and flowers in containers. Southern Exposure offers many varieties that are well suited to container gardening.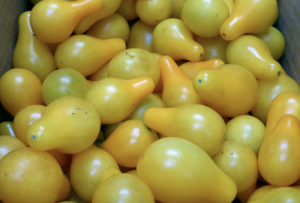 This cherry tomato is very productive and heat resistant but is prone to cracking if not watered consistently. It would do well in a container situation where it gets consistent attention. The Yellow Pear Cherry Tomato is adorable and excellent for fresh eating or preserves. It may need additional support as it grows.
Many tomatoes particularly smaller cherry varieties can be grown in containers with proper care. Just make sure you use a fairly large container and have a way to support large plants.
Offering both beauty and food this marigold is a great choice for container gardeners. Its petals and leaves are edible and it is fairly small. It can be grown closer together than many other marigold varieties. Marigolds also help repel a variety of pests.
Other marigold varieties may also be grown in pots.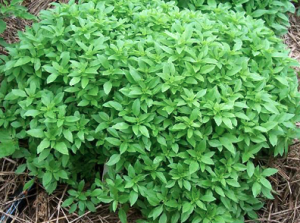 Herbs are an excellent way to get your money's worth from a small space. Spicy bush basil is a miniature basil plant (8-12in.) that's very aromatic and grows well in containers.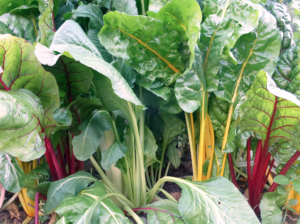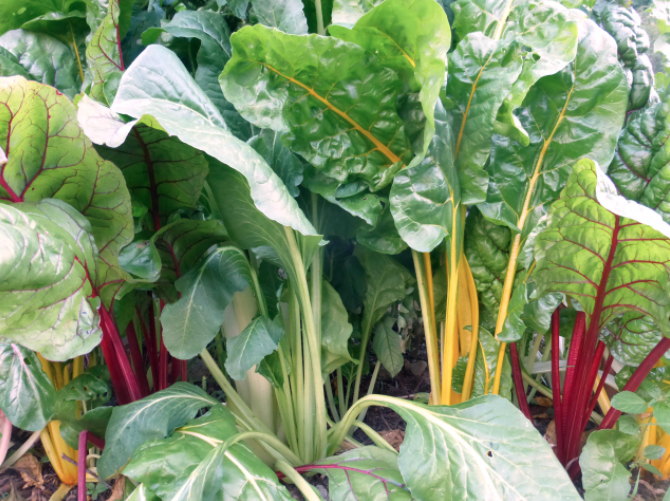 Rainbow chard is a great choice for containers for several reasons. First it's a hardy green that won't bolt like lettuce and spinach as soon as the weather gets hot. Second it keeps producing for continuous harvests. Lastly it's gorgeous and adds a lot of interest and color to any small garden.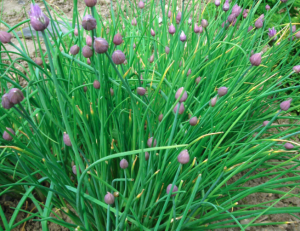 They're super easy to grow and well suited to container gardening. Chives add a lot of flavor with little effort and can even be grown indoors.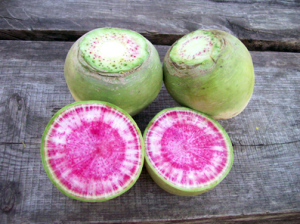 Many radishes are suitable for container gardening because they're relatively small and have short growing periods. Misato Rose Radishes are a particularly good choice because they're very forgiving and will still bulb properly even if crowded or thinned late.
Table Queen Bush (Acorn) Squash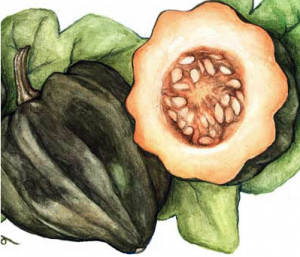 If your heart is dead set on having a winter squash consider the Table Queen Bush Squash which takes up far less space than other winter squash varieties.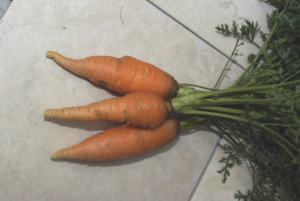 These carrots adapt to a wide range of soil conditions. They're blocky with a blunt tip (5 1/2in. long and 2 1/2in. at the shoulder).
Most parsley is excellent for container gardening because it's small and hardy. Dark Green Italian is often considered the best flavored variety.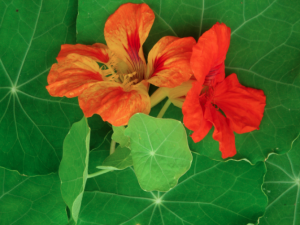 Easy to grow, even in containers, Jewel Nasturtiums are both beautiful and edible!
If you have space to set up a trellis and want to add some height and beauty to your container garden Heavenly Blue Morning Glories are a wonderful choice. They're fast growing with lovely 4 inch flowers.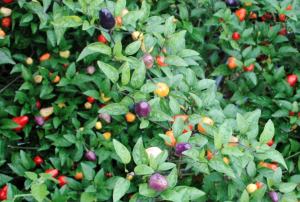 This pepper is very ornamental with fiery hot fruits. Its small size makes it well suited to container planting.
Tips for Container Gardening Success
If you need to give your crops an extra boost try watering with compost tea. Unlike chemical fertilizers compost tea won't cause salt to build up in the soil and will keep your potting soil healthier for a longer period of time.

Make sure you use and actual potting mix instead of just garden soil which will pack down and be hard for roots and water to penetrate.


While it can be tempting to use any container you can scrounge up you should try to use safe containers that won't leach especially if you're growing food crops. For example you may want to opt for food safe plastics or avoid plastic altogether and use ceramic. Also make sure anything painted or glazed is lead-free.
These are just a few examples of varieties that can be grown in containers. Don't let a small space stop you from growing your own food! If these varieties don't appeal to you it's definitely worth playing around with others. Often it's best to choose smaller varieties as they will be more productive in a container setting and easier to manage.
What varieties have you grown in containers?
Pin it for later.