As we head into the hottest part of summer it may feel like the only garden chores left are weeding, watering, and harvesting. However, you can still be planting some summer vegetables, fall crops, and even flowers. If you'd like to squeeze a little more out of your garden this year consider planting some of these heirlooms this July.
Summer Crops
To get good production from summer crops pick quick-growing, heat-tolerant varieties. Beans, southern peas, summer squashes, cucumbers, swiss chard, and collards are all great choices for second successions or empty spaces in your garden.
In the heat, remember to provide consistent water especially while seeds are germinating. This will greatly improve your yields.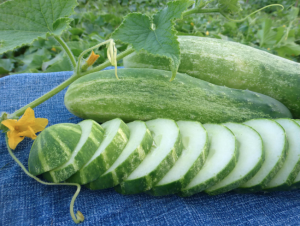 Straight Eight Cucumber 
An old standby, this variety won All-American Selections in 1935! It's incredibly dependable, high-yielding, and ready to harvest in just 57 days!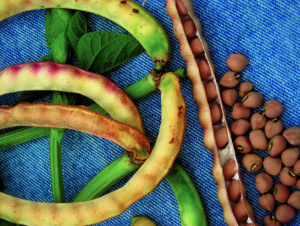 Creel Crowder Southern Pea (Cowpea)
Ready to harvest in just 61 days this variety is a family heirloom of Cheryl and Garey Hughes, from Garey's great-uncle R.E. Creel, a truck farmer in Warrior, Alabama in the 1930s. They're semi-vining plants that are very productive.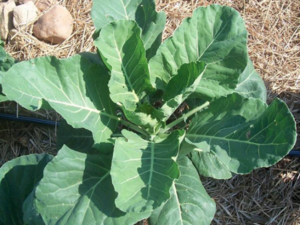 Georgia Green (Georgia Southern Creole) Collards
This pre-1880 variety is resistant to both heat and frost and tolerates poor soils. It's perfect for areas where growing cabbage is difficult.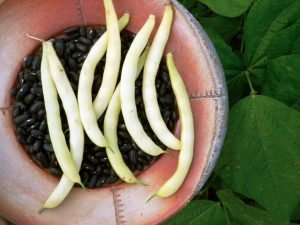 Pencil Pod Black Wax Bush Snap Bean
This variety was developed in 1900 by crossing 'Improved Black Wax' and 'Black Eyed Wax'. It's not as productive as modern wax beans but it is extremely tolerant of high heat. Ready in 52 days, it's great for fresh eating and canning.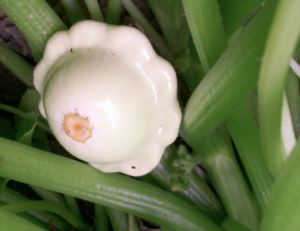 Benning's Green Tint Summer Squash
Developed around 1914, this is one of the hardiest and most beautiful varieties of Patty Pan squash. It's ready in 52 days and is best harvested small.
Fall Crops
July and August is actually the perfect time to start a lot of fall crops. The heat can make it a bit tough though. To improve germination and yields, keep your soil moist and use tricks like shade cloth or covering seeds with cardboard until they germinate. For more tips check out our post about direct sowing in hot weather.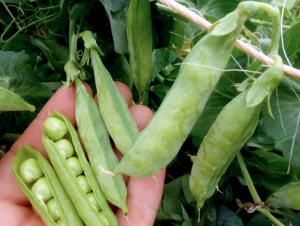 Little Marvel Dwarf Shelling (English) Pea
Developed in 1908, this is an Improved American Wonder. The dwarf vines produce double-born pods. It's ready in 62 days, resistant to Fusarium wilt, and dependable.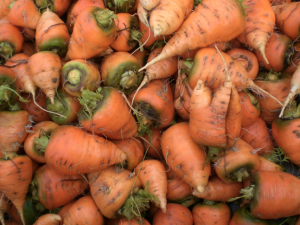 Oxheart Carrots
A great storage variety, these carrots are ready to harvest in 90 days and can weigh up to a pound! The short, wide, "oxheart" shaped roots do well in heavier, rocky soils than other varieties. They date back to 1884!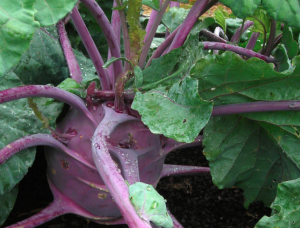 Early Purple Vienna Kohlrabi
This pre-1860 is slightly larger and more flavorful than White Vienna. In our trials its also shown to be more resistant to cabbage worms.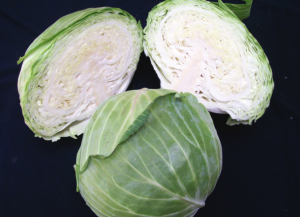 Early Flat Dutch Cabbage
The best storage cabbage, this variety dates back to before 1875 and possibly before 1855. It's heat resistant and the 6-10lb heads are great for sauerkraut.
Flowers
Growing a few autumn flowers can keep your garden looking full and fresh until the end of the year. It's also a great way to help pollinators.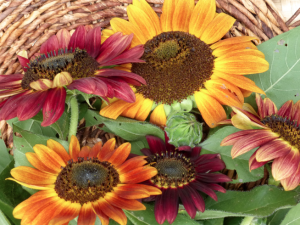 Evening Sun Sunflower
Blooming in just 53 days these are perfect for midsummer plantings for great fall color. The 3-5 inch flowers are in shades of autumn colors ranging from red, mahogany-red, burgundy, russet-bronze, vivid gold, all in bicolor blends. Plants grow 6-8 ft. tall with a number of secondary blooms.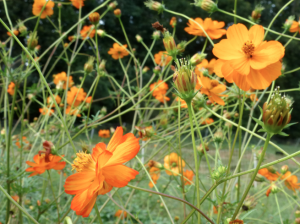 Mona's Orange Cosmos
Introduced 1990 by SESE, this family heirloom is from southern California. The flowers are radiant orange and mostly single-petalled. About 10% have red-bordered petals with some interior red streaks.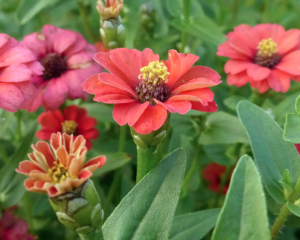 Peruviana Red Zinnias
This pre-1700 variety was introduced by SESE in 1992. The flowers are of uncluttered simplicity and antique elegance. Single blooms, 1½ in. diameter, are bronze-red, changing to antique-red, then fading to pastels of red.
Midsummer doesn't mean the end of the planting season. Keep growing with these awesome heirlooms!