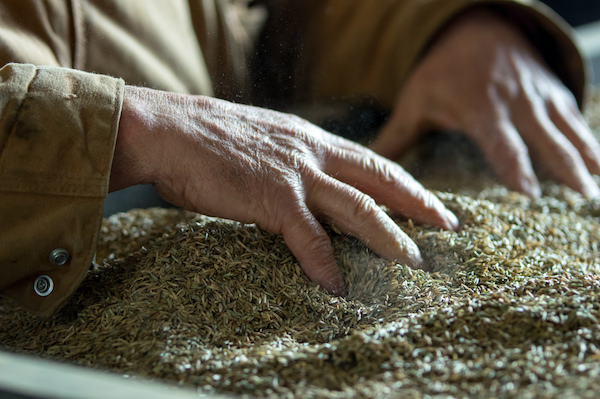 At Southern Exposure Seed Exchange we strive to promote organic gardening, sustainable agriculture, and everyone's right to save seed. That's why we're proud to be part of the 2019 Southeast Organic Seed Summit team. This event features workshops on seed production, plant breeding, variety trials, and seed enterprise development.
Why do Organic Seeds Matter?
Some research shows that seeds grown on organic farms are better adapted to dealing with pest and disease issues than their conventional counterparts. This could be because on organic farms plants aren't given the benefit of synthetic protection from these problems. They cope with them or die. Preserving the diversity of organic seeds available to both farmers and home growers could be key to finding varieties that will cope with a changing climate.
Gather & Learn 
We encourage everyone to join SESE at this awesome event! Gather together with current and potential seed growers, organic seed companies, and allies with the goal of developing long-term strategies and collective actions to build seed systems in the Southeast. Take workshops on seed production, plant breeding, variety trials, and seed enterprise development and join in on farmer-to-farmer information sharing, networking, and listening sessions.
Mark your calendars, the summit is Friday morning, November 1st through Sunday morning, November 3rd. Check out the summit agenda for more workshop details. Tickets are on sale now so get yours soon. We can't wait to see you there!
Come See Ira Wallace
SESE's Ira Wallace will be at the Summit. Come see her as she co-hosts a couple workshops:
Regional pest, disease and climatic factors in seed development
Growing vegetable seed in the Southeast
Scholarships Available – Apply by September 7th
Limited scholarships are available to participate in the summit. Awards are prioritized for farmers and financially limited or socially disadvantaged attendees. The application period closes at midnight Pacific Time on September 7, 2019. Apply here.