At Southern Exposure we're dedicated to preserving and sharing open pollinated and heirloom seed varieties. As part of that mission we've added many new varieties that we'd loved to see grown, shared, and enjoyed like SESE's classic favorites.
These varieties are new varieties selected to help small farmers and gardeners overcome disease and insect pressure using sustainable, organic methods. They're heirlooms lovingly nutured by generations of gardeners who'd love to see their rich flavors and unique traits enjoyed by others. They're seeds from aorund the world that can bring a little piece of other flavors, cultures, and traditions into your garden and onto your plate.
Monticello Old Breadseed Poppy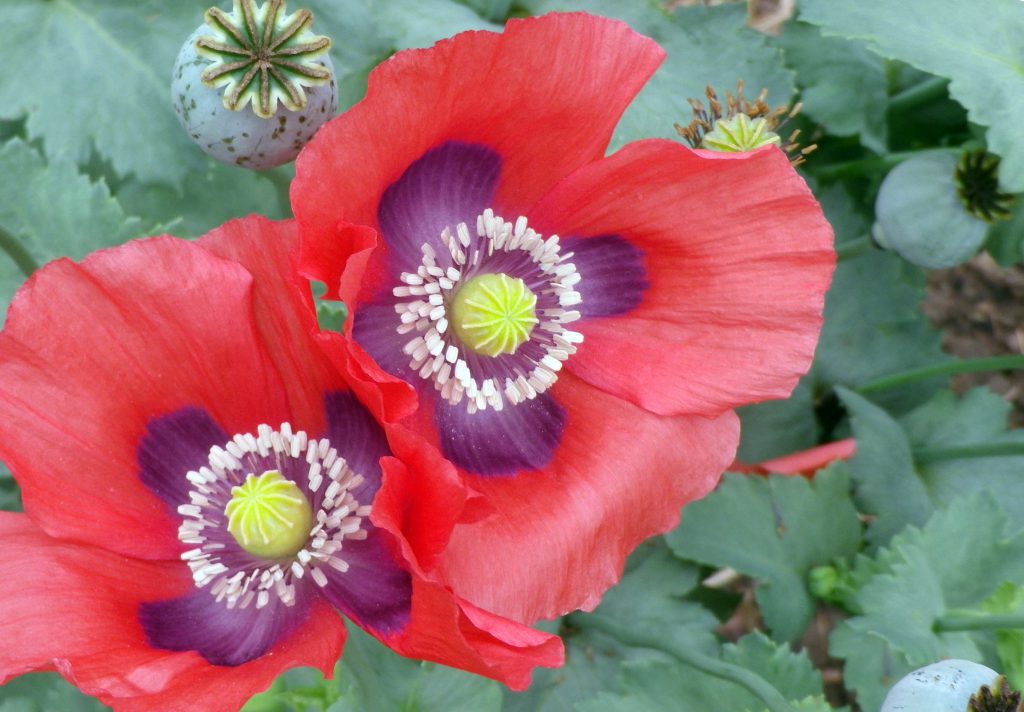 This gorgeous variety was saved by Seed Savers Exchange members Christina Wenger and Patrick Holland! Along with its beauty it also offers a long bloom time.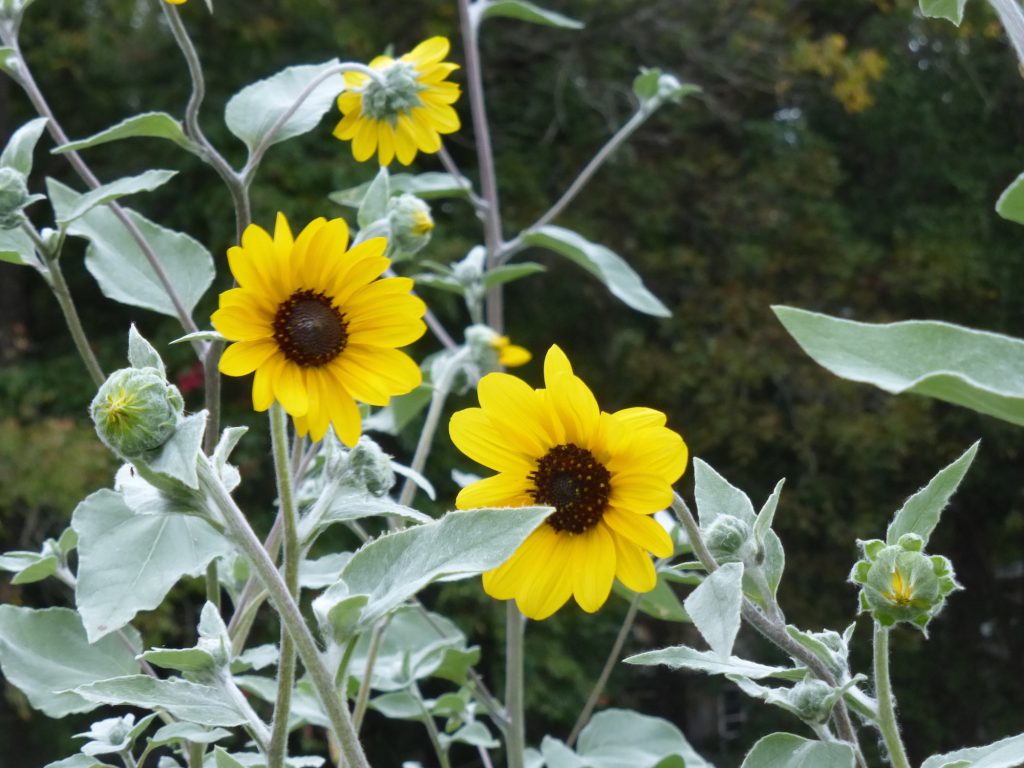 A rare species added to the SESE ranks, this sprawling sunflower is native to the Gulf Coast and Southern Texas. If planted early the stalks can reach 15 feet tall and are highly attractive to pollinators and birds.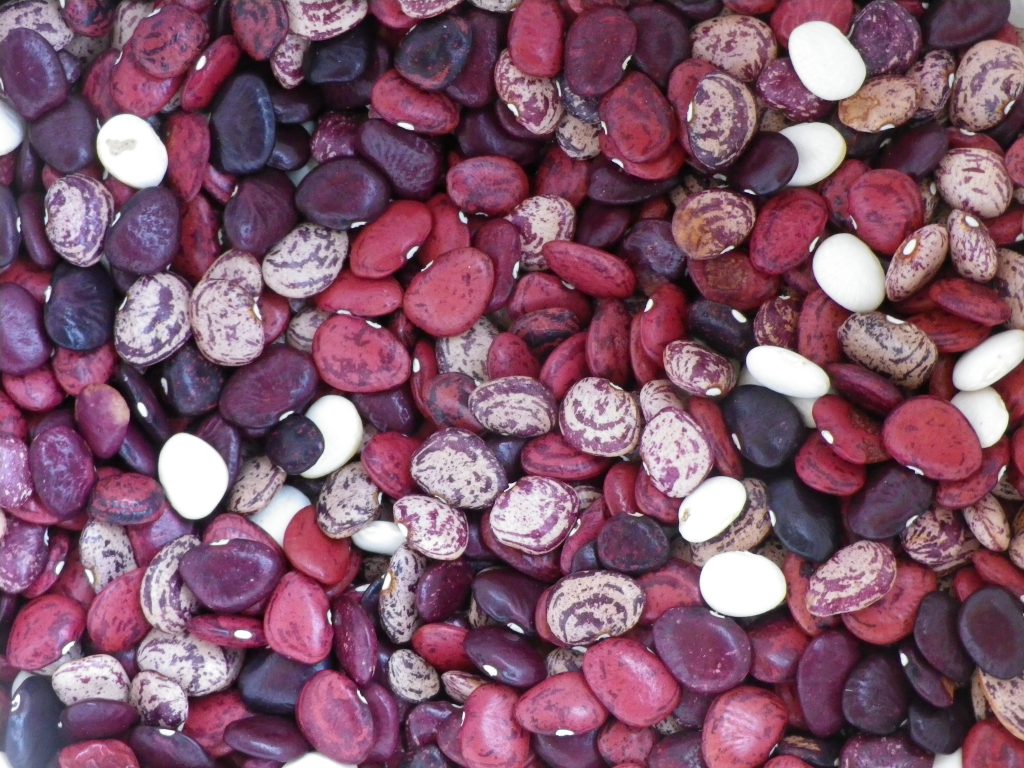 With a rainbow mix of colors this bean is sure to win your heart. It's named for its narrow, willow-like leaves which make the plants appear more like willow trees than lima beans.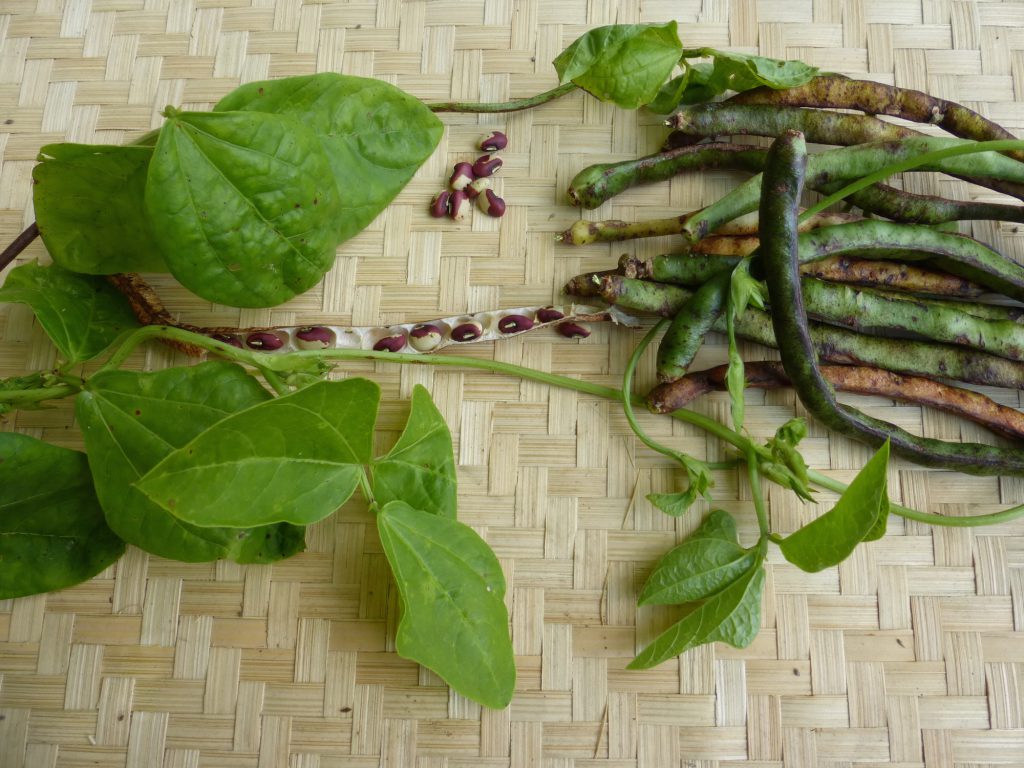 Though we don't know how this Alabama heirloom earned its name we do love this variety for its good flavor and excellent drought resistance. This seed was sent to SESE by Douglas Pitts.
Odell's Large White (White Stoney Mountain) Watermelon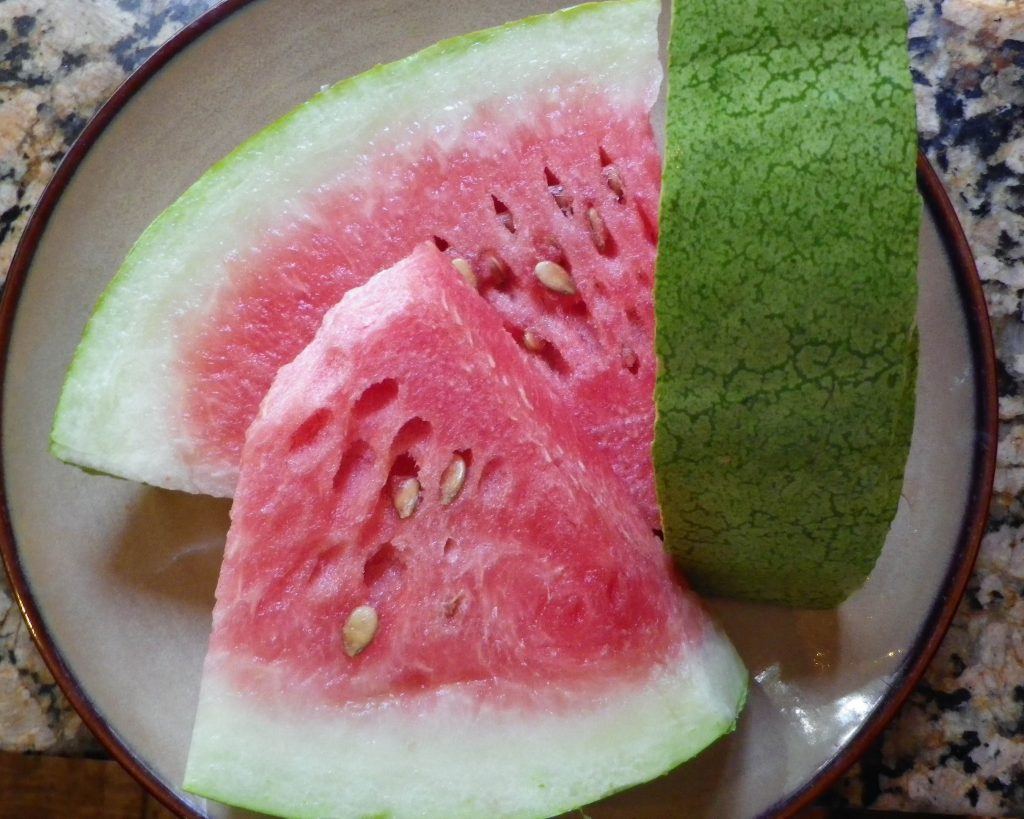 The rich sweet flavor of these melons is said to rival the legendary "Bradford." This rare South Carolina variety dates back to 1840 and has been stewarded by Karen Metze's family since 1880. Her husband Rodger Winn now grows and cares for the seed. It produces very large melons (30-35 lbs) with excellent storage quality.
Zapallo del Tronco Summer Squash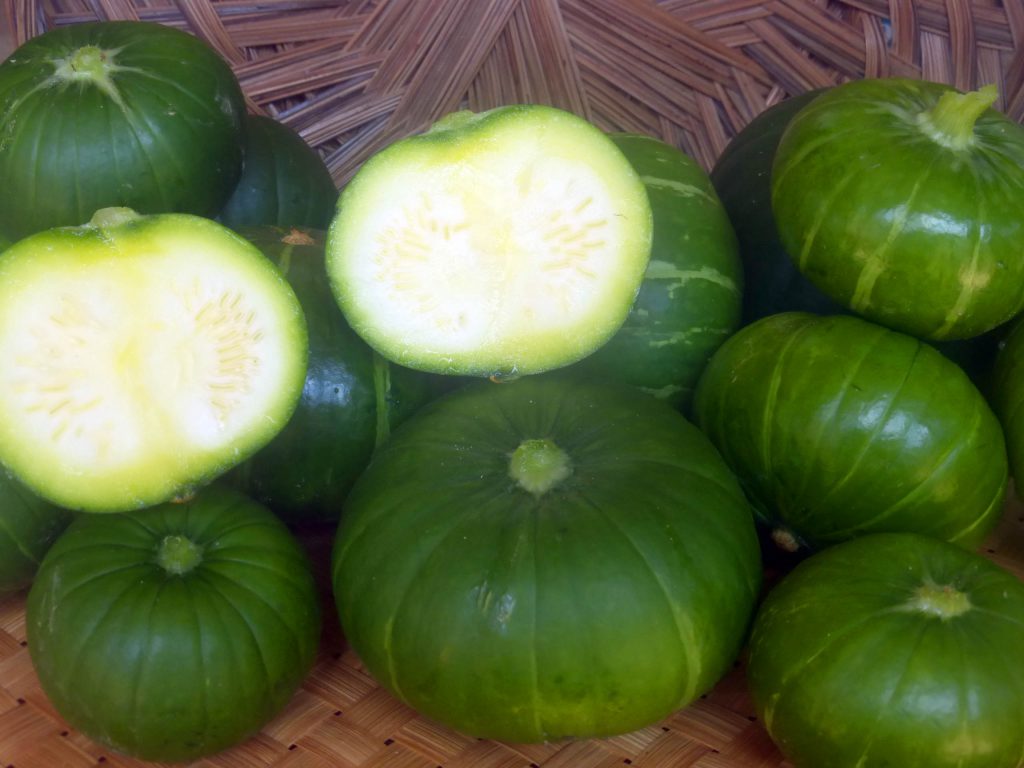 This rare Argentinian variety is a great summer squash to try for a unique, sweet, rich flavor and texture. It's ready to harvest in just 48 days!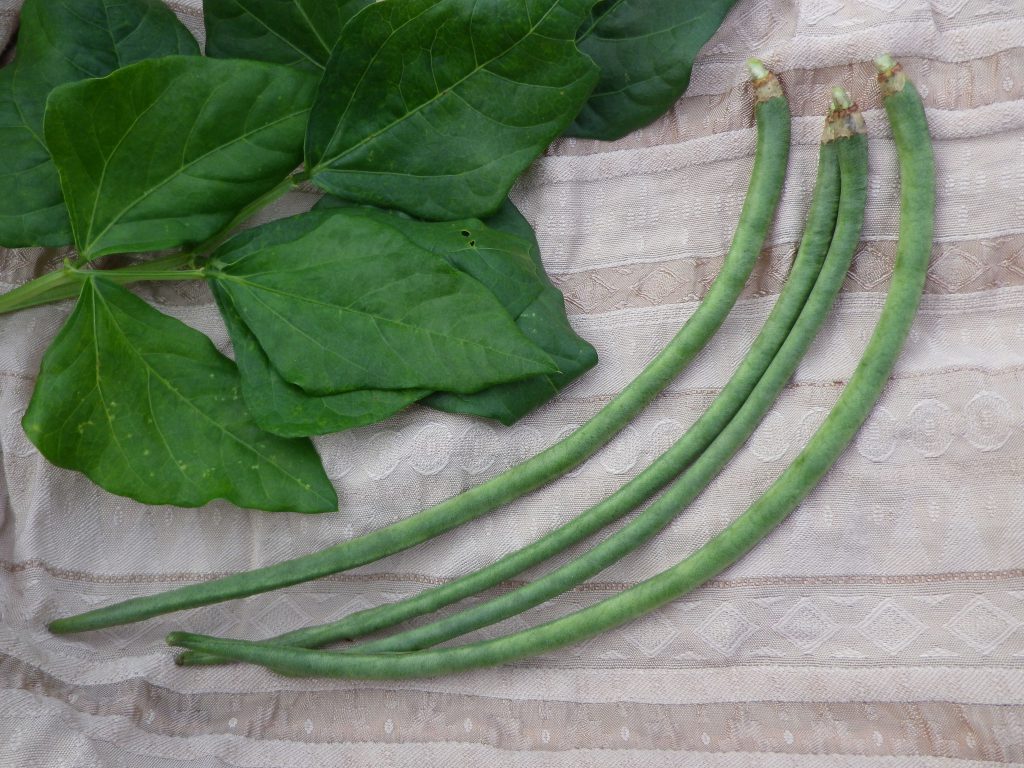 Unlike many southern peas Bettersnap can be eaten young in the pod like green beans. They're also an excellent choice for southern gardeners because they're resistant to root knot nematodes and many other southern afflictions.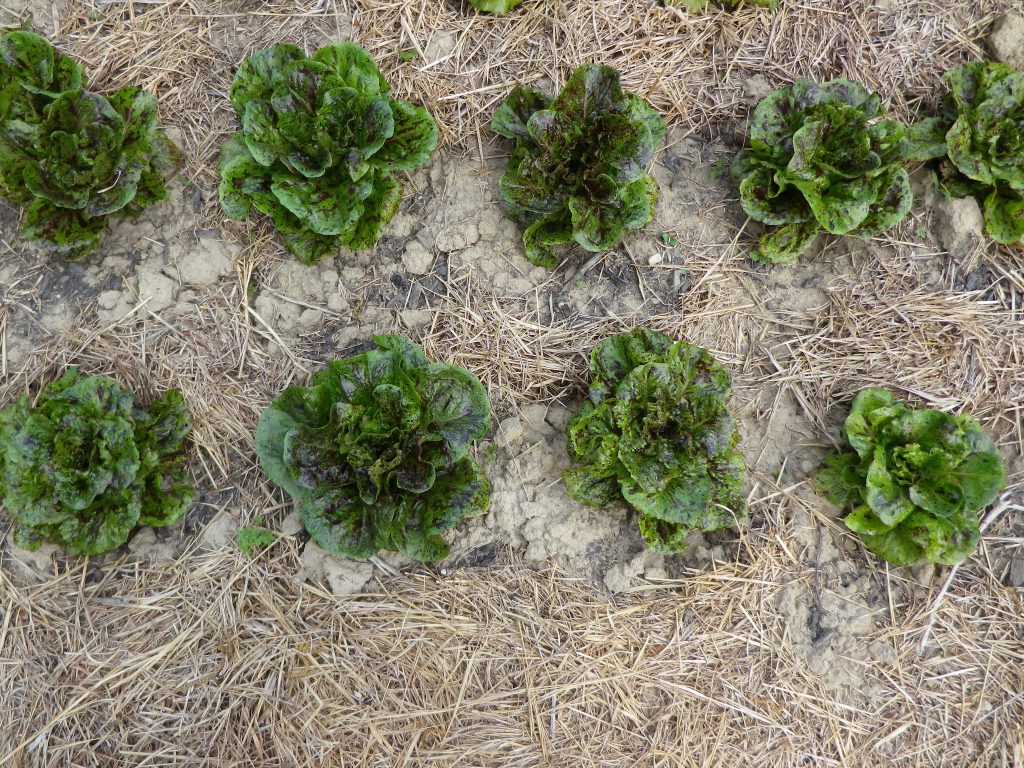 Mayan Jaguar was the heaviest yielder in SESE's 2017 lettuce trials! This variety has a lot going for it with dark green leaves with bold dark red splotches, attractive pink hearts, upright leaves that reduce splashback of soil onto leaves, and it's slow to bolt.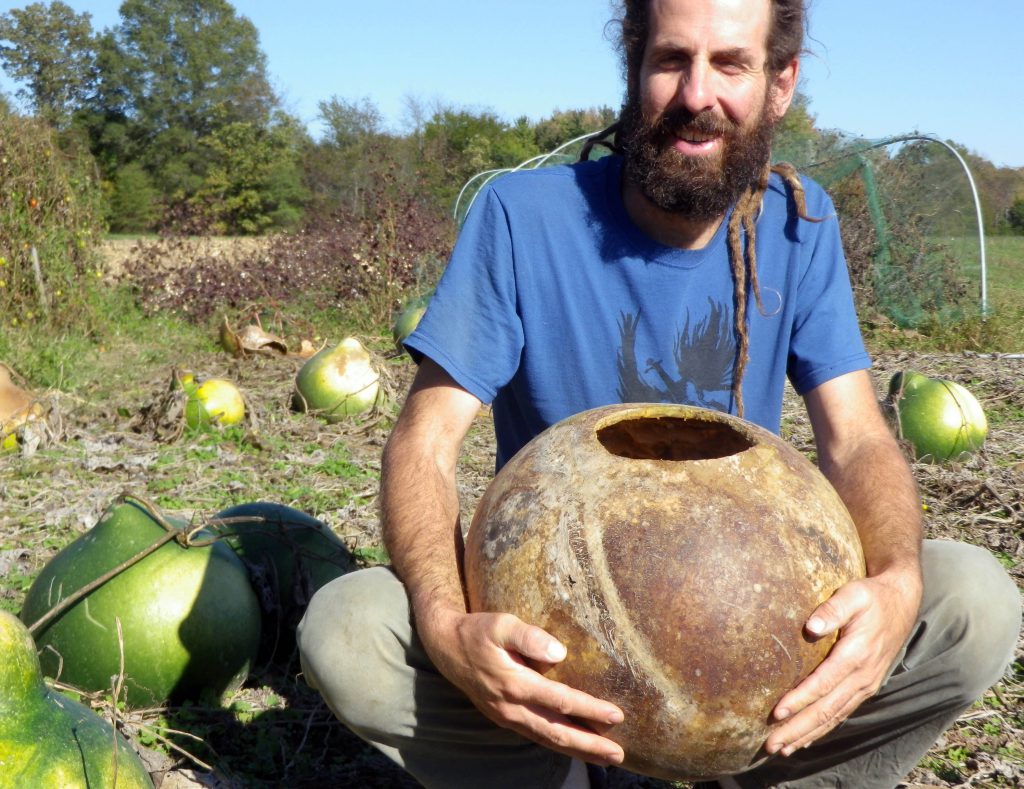 These huge, thick walled gourds are perfect for making baskets, buckets, or drums! They're round to slightly teardrop-shaped and hold up well to downy mildew.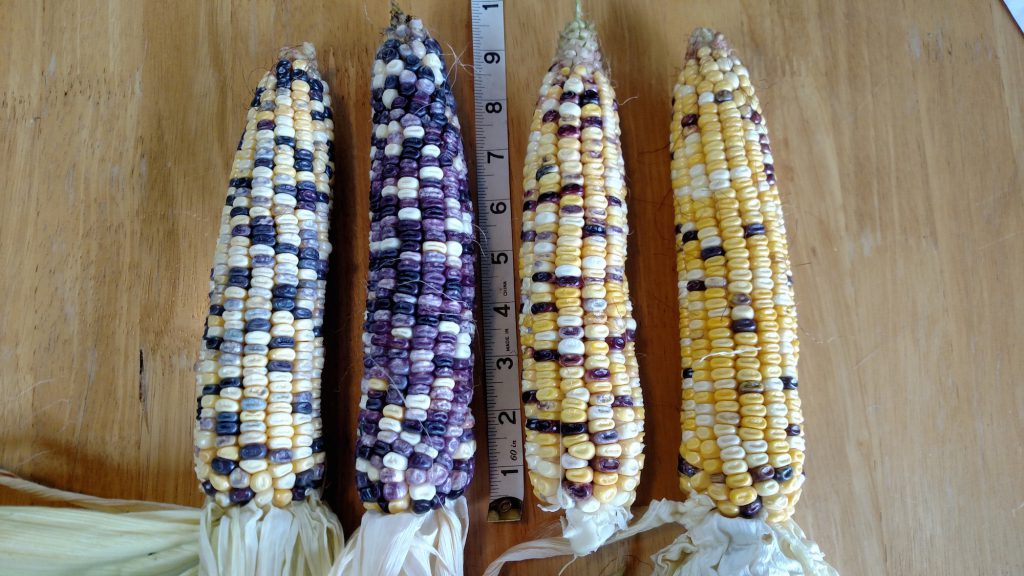 Rotten Clarage is a rare Ohio heirloom from the early 1900s that was a cross between Yellow Clarage and another blue corn. This variety grows sturdy 9 foot stalks, 8-9 inch ears, with mostly two ears per stalk. Its seed has been grown and stewarded by the Appalachian Heirloom Plant Farm in Winchester, Ohio.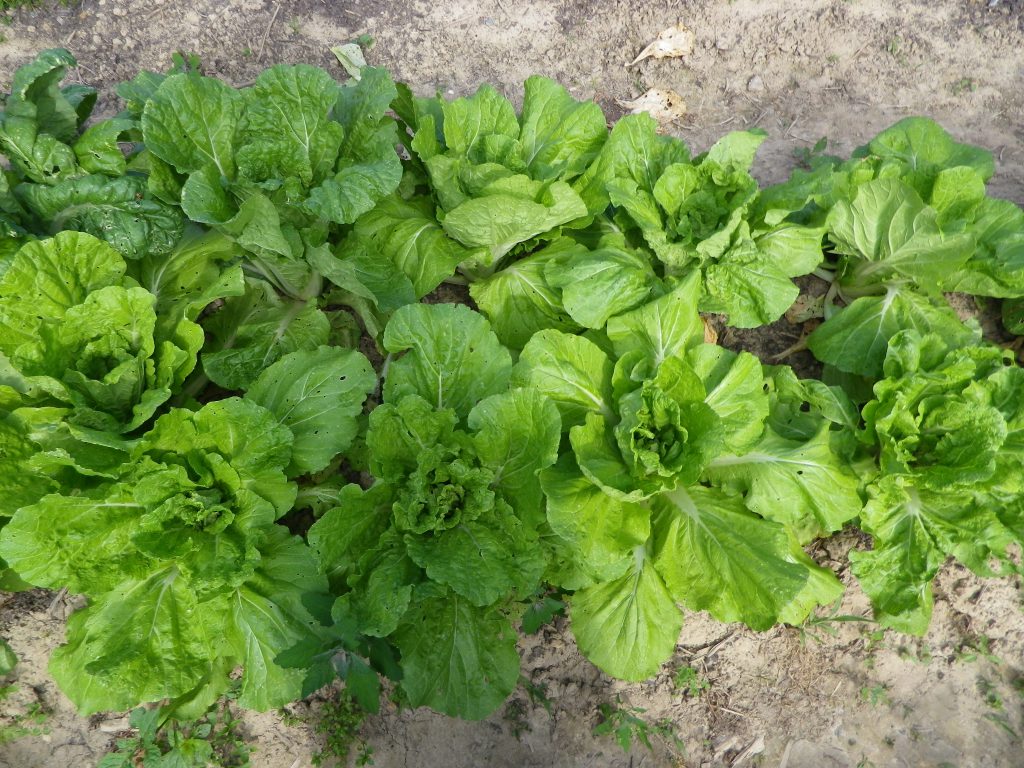 This chinese cabbage variety fairs better than others in warmer areas being slower to bolt than our other varieties. It's also tender and mild perfect for salads, stir frys, and ferments and is quick to produce.
Aji Chinchi Amarillo Hot Peppers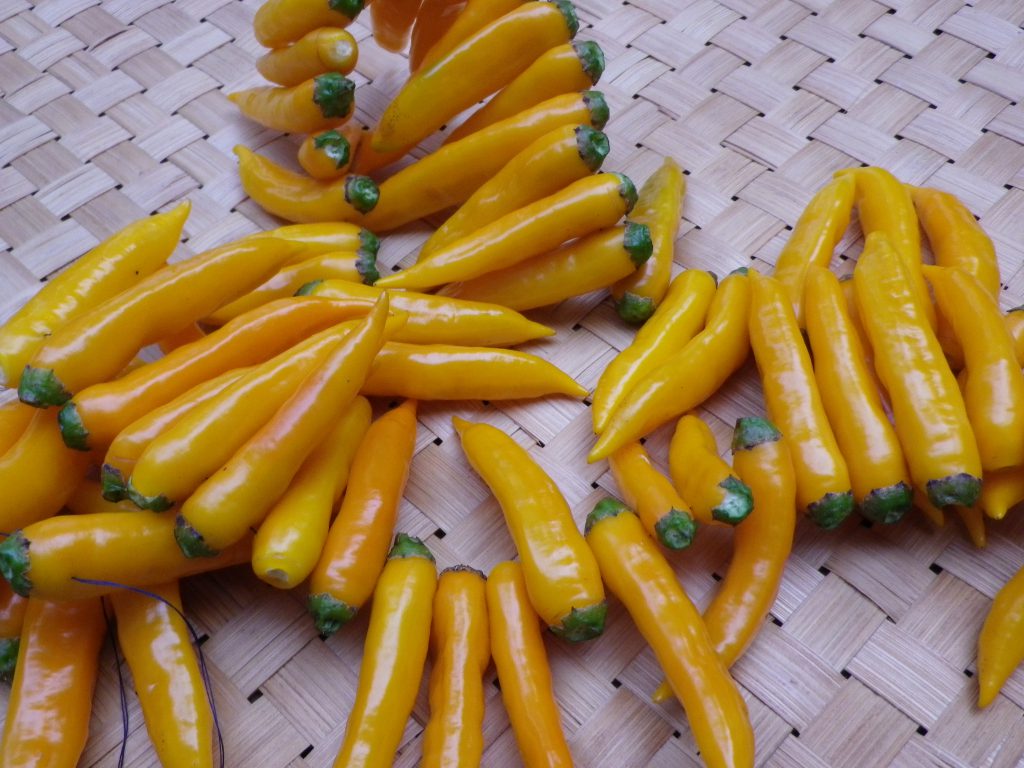 These peppers pack a lot of flavor into there small size. They're fruity with medium to high heat and are typically about 3 × 1/2 inches. This variety is a heavy yielder and a key ingredient in Peruvian cuisine.
The South Anna Butternut is a cross between the Seminole Pumpkin and Waltham Butternut develop by Common Wealth's Edmund Frost. They have good productivity, excellent storage ability, and high levels of downy mildew resistance.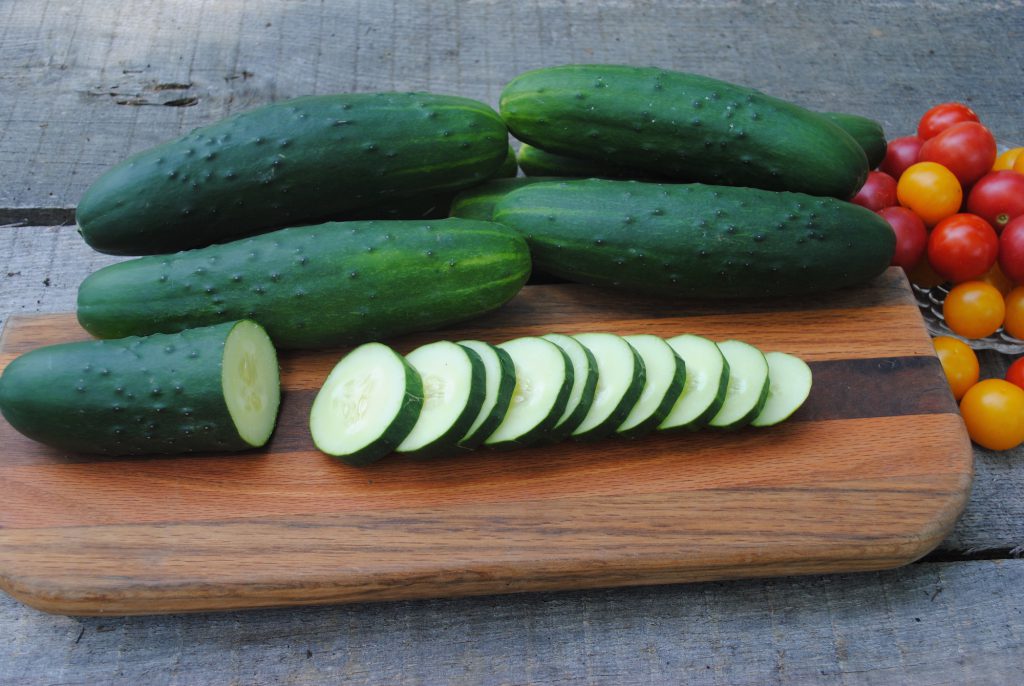 Another downy mildew resistant variety, these cucumbers can withstand levels that would kill another standard slicing variety. They were grown as part Michael Mazourek's breeding program at Cornell University and did the best in Cornell's 2015 trials.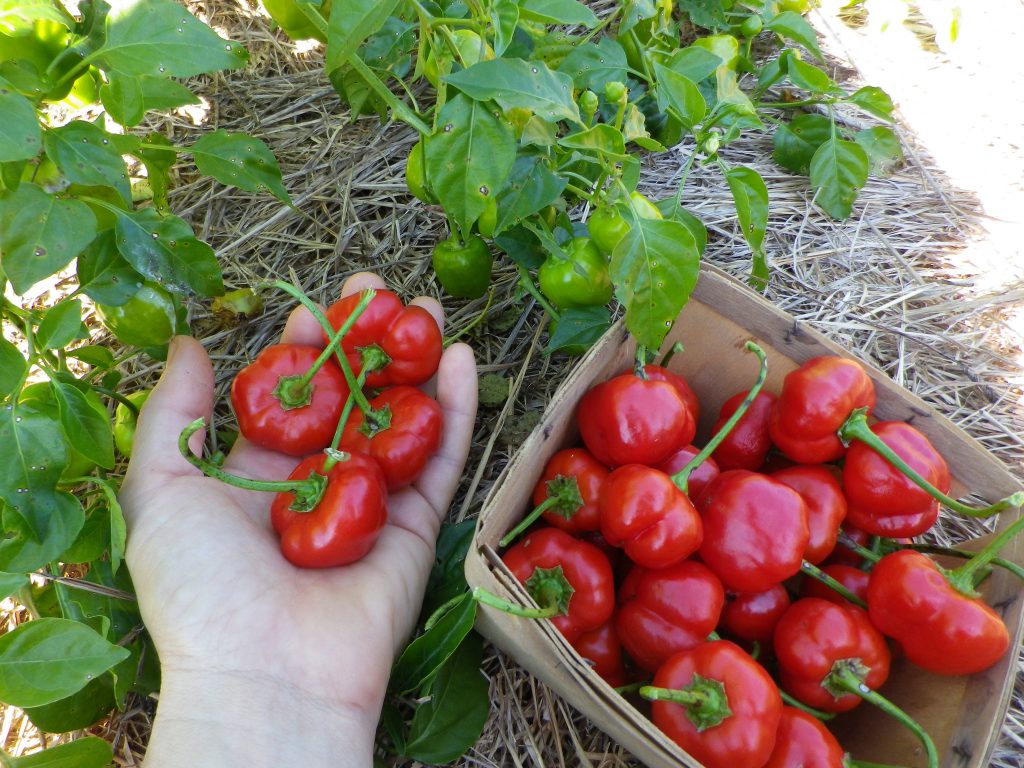 Jasmyn Rissie Hot Peppers offer a lot of sweet peppery flavor along with mild heat. The seed for these little beauties was collected in Hartbeespoort, South Africa.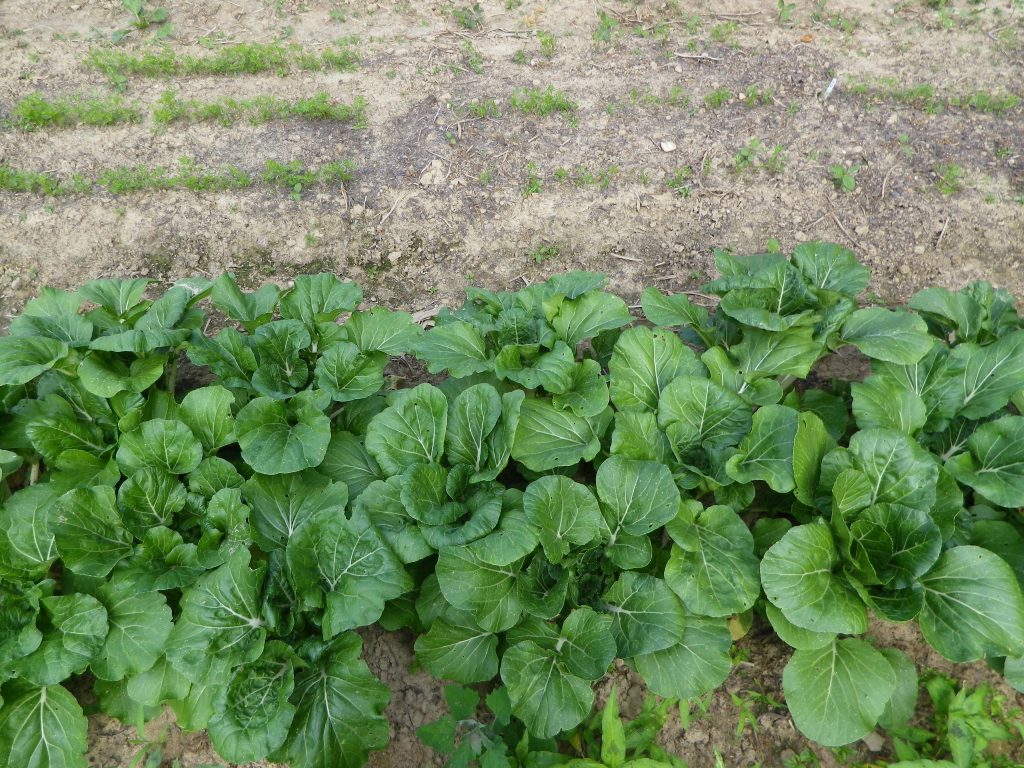 This quick growing, cold hardy heirloom grows 2lb heads in just 7 weeks! Prize choi has dark green leaves with crunchy bright white stems and did excellent in our 2017 Asian green trials.
We all have our tried and true favorites but we hope you'll try some of our newly available varieties too! We're sure there's a variety here that will win over your heart or tastebuds.
Pin it for later.