While rain is great for growing plants it's not necessarily ideal for that weeding, planting, harvesting or other major garden work you were planning. Not only will you end up soaking wet, walking on wet soil can be detrimental. Wet soil is more easily compacted which will make it harder for beneficial insects, fungi, microbes, and your plants to thrive. That doesn't mean you need to take they day off though. There's plenty of important and fun gardening tasks that can be accomplished on wettest days without setting foot in the garden. Many of these are also great for the dead of winter when you can't stop thinking about gardening.
Read.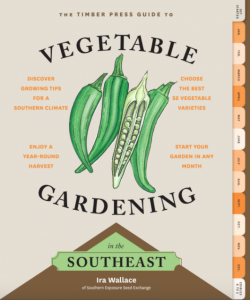 Continue your gardening education. Reading gardening or farming books can be a great way to expand your knowledge, get more project ideas, and stay inspired. Check out Southern Exposure's book and DVD section here.
Organize your seeds.
No one likes chaos and wasted seeds. Go through all your old, new, and saved seeds. It's best to find some way to organize your seeds whether it's a binder with baseball card sleeves, files, or even just a shoebox with cardboard dividers for your different types i.e. greens, tomatoes, flowers, etc. When order time rolls around you'll know what you need and what you already have.
For old seeds or those you've saved you may want to do a simple germination test. Place 10 or 20 seeds in a moist but not soaking wet paper towel, roll or fold it up, and place it in a clear plastic bag or container to prevent it from drying out. Check occasionally to ensure your paper towel stays moist, larger seeds will use more water. After your seeds germination period (or a couple of days) you can count how many seeds have sprouted. For more on germination visit this article, How to Test Germination.
Use a garden planner.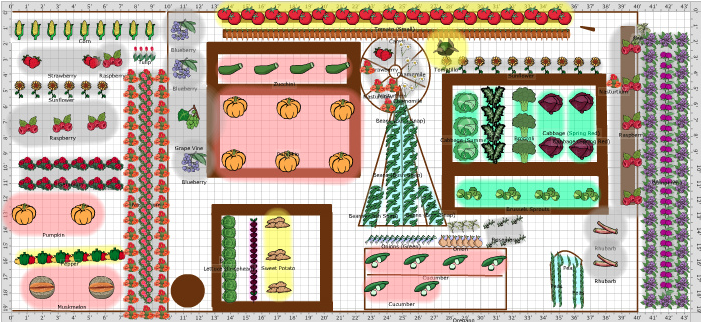 Garden planners like the one offered by Southern Exposure can help you to make the most of your garden space and ensure you're garden stays healthy. You can keep track of things like crop rotations, soil amendments, and where you've used cover crops. Check it out here.
Get your orders in.
If it's an appropriate time of year rainy days can be a good time to the office work side of gardening. You may want to get an early start ordering next years seeds, perennials, even compost or a soil test. Don't wait till it's a perfect day to actually be working in the garden to think of these things.
Make plant markers.
Especially if you have kids making your own plant or variety markers can be a fun project. There's so many options and you can find some great ideas online. A few ideas include popsicle sticks, painted rocks or bricks, painted wooden spoons, or even beaded wires.
Preserve or use your harvest.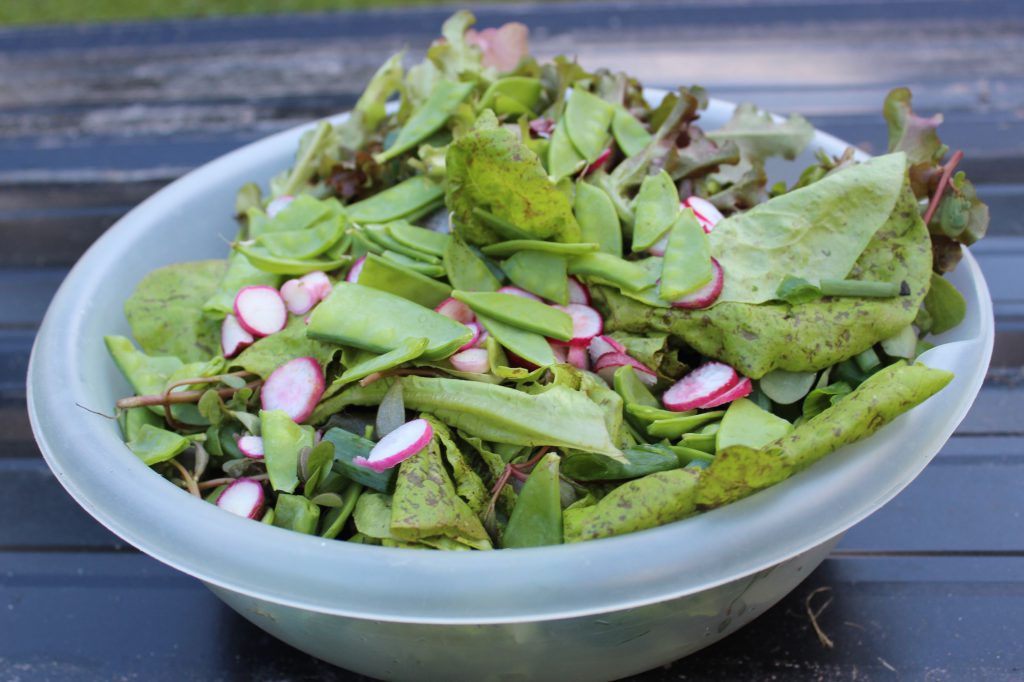 For many, one of the most important parts of having a garden is enjoying the harvest. Rainy days are the perfect time to do kitchen activities like canning and cooking. Try pickling some peppers or making some delicious squash souffle.
If you have goods already in storage it's also a good day to do a quick check on them. Make sure all your cans still look good, that none of your green beans are getting freezer burned, and that none of your potatoes have started to turn.
Start a garden journal.
Remembering all the events in your garden from year to year can be a struggle but sometimes the little details are great to have on hand to look back on. While a garden planner may help you organize the bigger picture a garden journal can help you remember all the little things like your last frost date, when the robins came back, and specific notes on new varieties you may be trying out. Garden journals can be as simple as a handwritten notebook or a highly organized binder or even word document of information.
If you're at a loss for where to start, begin with the basics. Keep track of the weather, planting dates, frost dates, fruiting dates, and the natural world. This can also be an excellent projects to get the kids involved with.
If you were planning a super productive day in the garden, rain can be a let down but it doesn't have to be. Get ahead on important projects like ordering soil amendments. Make good use of your harvest with a delicious homemade meal. Start getting organized with a garden plant, journal, and/or seed organizer. Just like the plants in your garden you can do your best with what nature throws your way.