All plants are botanically grouped into families; there are hundreds in total. Most vegetable crops fall into just a few of these. The main vegetable families for our region are summarized with photos below.
Like many gardeners, we plan our crop rotations according to plant family. This helps to make the plans simpler, so that it's easier to keep track of the rotation. It also ensures that not only do we avoid growing the same crop in the same place within four years, we also generally avoid growing any closely related crops there within that time. Closely related crops tend to be affected by many of the same diseases and can deplete the same micronutrients in the soil.
To make a garden plan by crop family, first determine which families have the largest portions of what you want to grow. These will probably be the most challenging crops to fit into a healthy rotation. If you organize your plan around these crops, the others are more likely to fall into place. On our farm, we organize our plans around crops in the nightshade and allium families. Our own plans are especially challenging because each year we grow many seed crops, and those in the same species need to be separated from one another to avoid cross-pollination. We can't put all our nightshade crops in the same area of our garden.
When we've figured out where to put the alliums and nightshades, we decide where to put the spring and fall gardens, which are dominated by brassicas, with some asters, umbels, and amaranth relatives. Then we decide where to put the cucurbits, the corn, the legumes, and the sweet potatoes. Then we work on details, like what varieties to trial in each of various crop types, and what beds to put where within the spring garden. Cover crops fill in any spaces that are left.
For most crops, we plan based on a four-year rotation.  To further reduce the risk of disease, we keep alliums (onions, garlic, etc.) on a six-year rotation.  We also find rotation especially important for the malvaceae (okra, roselle, etc.) for disease control.  Legume crops, on the other hand, tend to do fine even when we plant them where we've just had a legume crop, and our fall and spring gardens tend to do fine even when we plant them on a shorter rotation than four years.
~~~~~~~~~~~~~~~~~~~~~~~~~~~~~~~~~~~~~~~~~~~~~~~~~~~~~~~~~
The major plant families in a vegetable garden
Solanaceae – Nightshades
tomatoes, peppers, eggplants, potatoes, tomatillos, ground cherries, tobacco, petunias, wonderberry
~~~~~~~~~~~~~~~~~~~~~~~~~~~~~~~~~~~~~~~~~~~~~~~~~~~~~~~~~
Fabaceae – Legumes
beans, peas, southern peas, peanuts, clover, vetch
~~~~~~~~~~~~~~~~~~~~~~~~~~~~~~~~~~~~~~~~~~~~~~~~~~~~~~~~~
Cucurbitaceae – Cucurbits
squash (including pumpkins and zucchini), melons, gourds, cucumbers
~~~~~~~~~~~~~~~~~~~~~~~~~~~~~~~~~~~~~~~~~~~~~~~~~~~~~~~~~
Brassicaeae – Brassicas
cabbage, broccoli, cauliflower, kale, collards, mustard, kohlrabi, turnips, radishes, canola, arugula, cress
~~~~~~~~~~~~~~~~~~~~~~~~~~~~~~~~~~~~~~~~~~~~~~~~~~~~~~~~~
Amaryllidaceae – Alliums
onions (including perennial onions), garlic, shallots, leeks, chives
~~~~~~~~~~~~~~~~~~~~~~~~~~~~~~~~~~~~~~~~~~~~~~~~~~~~~~~~~
Asteraceae – Asters
lettuce, salsify, artichokes, radicchio, endive, sunflowers, Echinacea, cosmos, marigolds, various other flowers, chamomile
~~~~~~~~~~~~~~~~~~~~~~~~~~~~~~~~~~~~~~~~~~~~~~~~~~~~~~~~~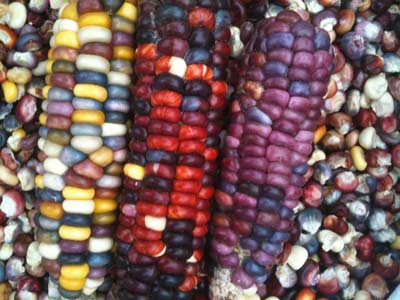 Poaceae – Grasses
corn, rye, oats, wheat, sorghum, rice, millet
~~~~~~~~~~~~~~~~~~~~~~~~~~~~~~~~~~~~~~~~~~~~~~~~~~~~~~~~~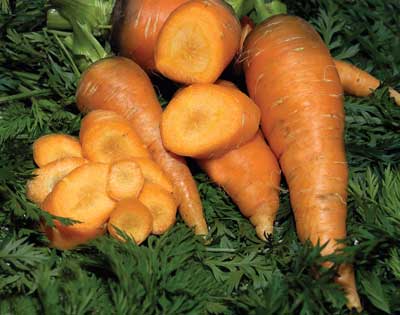 Apiaceae – Umbeliferae – Umbels
carrots, parsnips, celery, parsley, dill, fennel, cilantro
~~~~~~~~~~~~~~~~~~~~~~~~~~~~~~~~~~~~~~~~~~~~~~~~~~~~~~~~~
Lamiaceae – Labiatae
mint, basil, rosemary, sage, catnip, lemon balm, bergamot, various other herbs
~~~~~~~~~~~~~~~~~~~~~~~~~~~~~~~~~~~~~~~~~~~~~~~~~~~~~~~~~
Malvaceae
okra, roselle, cotton
~~~~~~~~~~~~~~~~~~~~~~~~~~~~~~~~~~~~~~~~~~~~~~~~~~~~~~~~~
Amaranthaceae
chard, beets, spinach, amaranth
~~~~~~~~~~~~~~~~~~~~~~~~~~~~~~~~~~~~~~~~~~~~~~~~~~~~~~~~~
Polygonaceae
buckwheat, rhubarb, sorrel
~~~~~~~~~~~~~~~~~~~~~~~~~~~~~~~~~~~~~~~~~~~~~~~~~~~~~~~~~
Convolvulaceae
sweet potatoes, morning glories